Turmeric Cumin Roasted Cauliflower Bites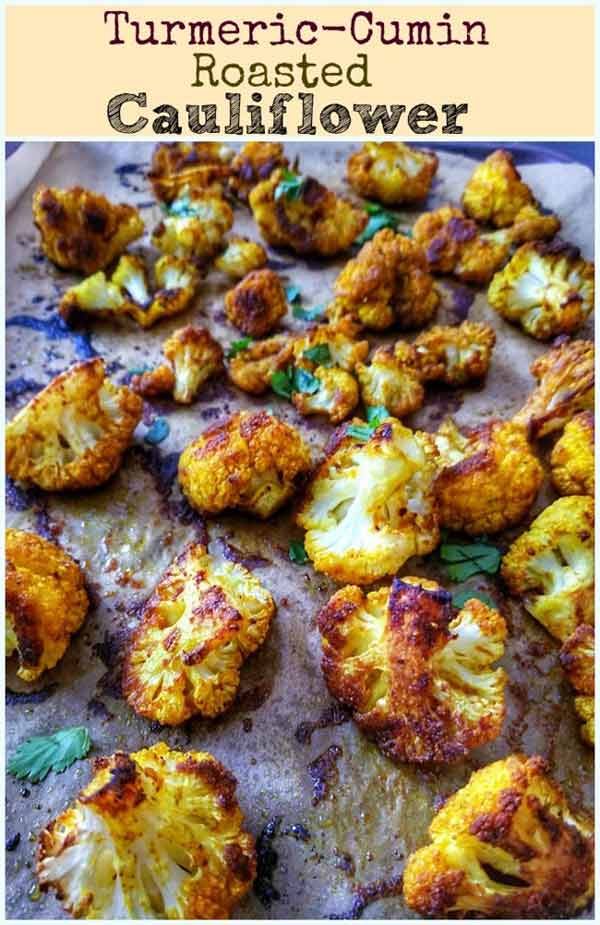 Crispy golden brown edges on the outside and moist and juicy on the inside. You can eat it hot or cold and serve it as an appetizer or side dish that will wow your taste buds.
 I absolutely love cauliflower which is one of the extremely healthy vegetables that contains many nutrients and vitamins, high in fiber, has good source of antioxidants, helps with weight loss and is low carb!
Turmeric Cumin Roasted Cauliflower Bites