Bacon Wrapped Cheese Stuffed Meatball Recipe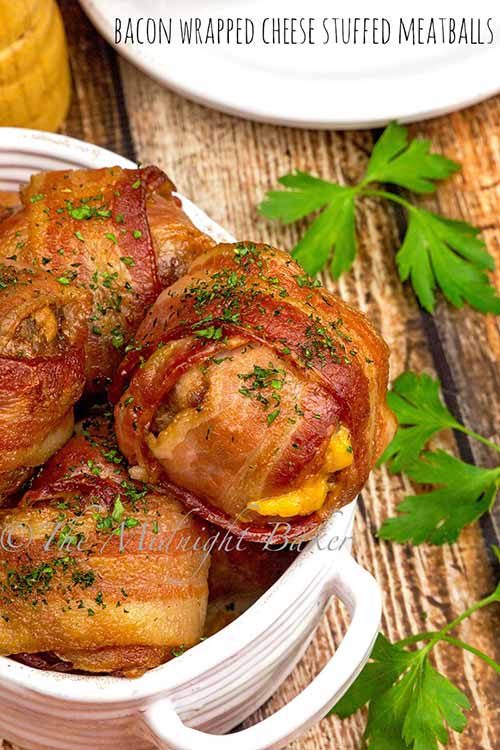 Do I need to say anymore than b-a-c-o-n? Didn't think so. You'd have to go far and wide to find someone who disliked bacon.
These meatballs are baked. I didn't bother to secure the ends of the bacon because I sat them seam-side down on the rack I baked them on.
You have to make a batch of these delicious bacon meatballs. My taste buds almost died and went to heaven after eating a few of these.
Bacon Wrapped Cheese Stuffed Meatball Recipe