Mini Quiches Recipe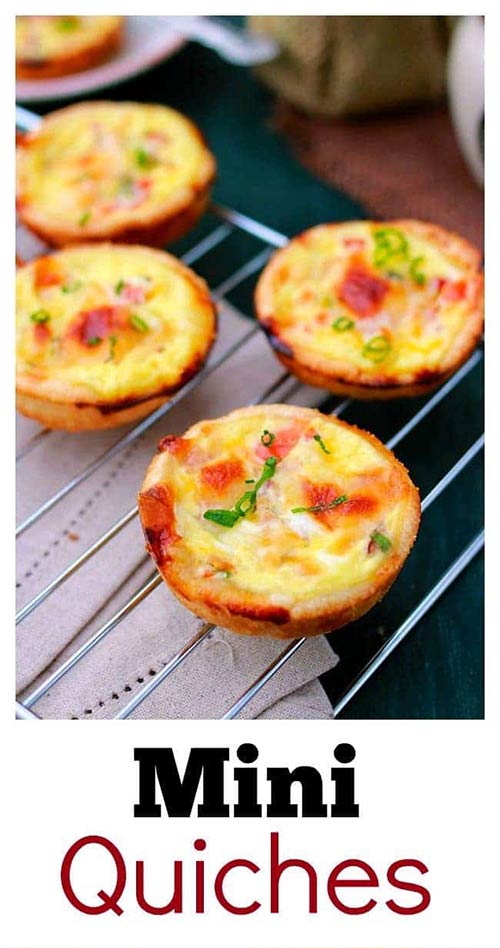 Mini Quiche – the BEST & easiest quiche you'll ever make, in mini size. So creamy, rich, delicious with this fool-proof mini quiche recipe!!
Quiche is something that I can eat on a daily basis, with some salad, and preferably with a serving of French onion soup.
I simply adore the crumbly texture of the pastry crust and the rich, creamy, and utterly delicious filling.
Check out the recipe and let me know if you decide to make them.