The BEST Sweet Potato Pie Recipe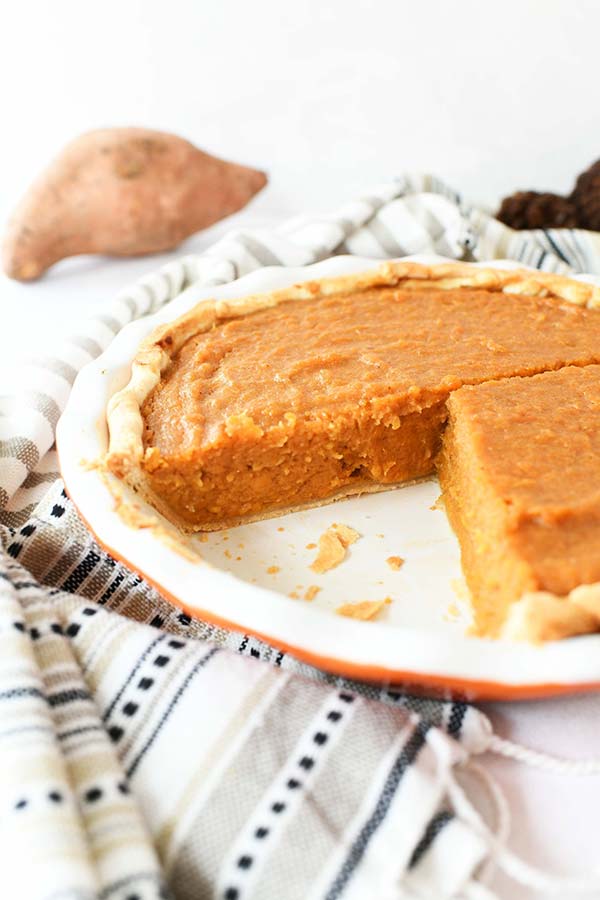 This Sweet Potato Pie recipe is a delicious fall pie recipe that is super easy to make. It tastes similar to pumpkin pie, but has a heartier texture that is perfectly spiced. This pie tastes like the comfort of fall in every bite.
We tried this as a side for dinner and it was such a dessert-like experience. We will definitely be making this again! It is perfect for the pumpkin shortage! Tastes similar!!
The Best Sweet Potato Pie Recipe