Tex Mex Skillet with Cornbread Topping Recipe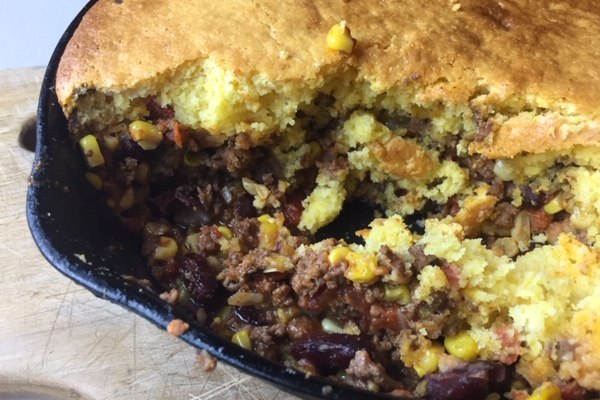 As simple as it is, this is an amazing blend of flavors! A savory filling with just a hint of heat but the frozen corn and cornbread give it a bit of sweetness that pairs so beautifully! Your family will gobble it up!!
Even better? Make and bake it in the same skillet!! You'll want to make this recipe again and again!!
Tex Mex Skillet with Cornbread Topping Recipe