Spaghetti and Meatball Soup Recipe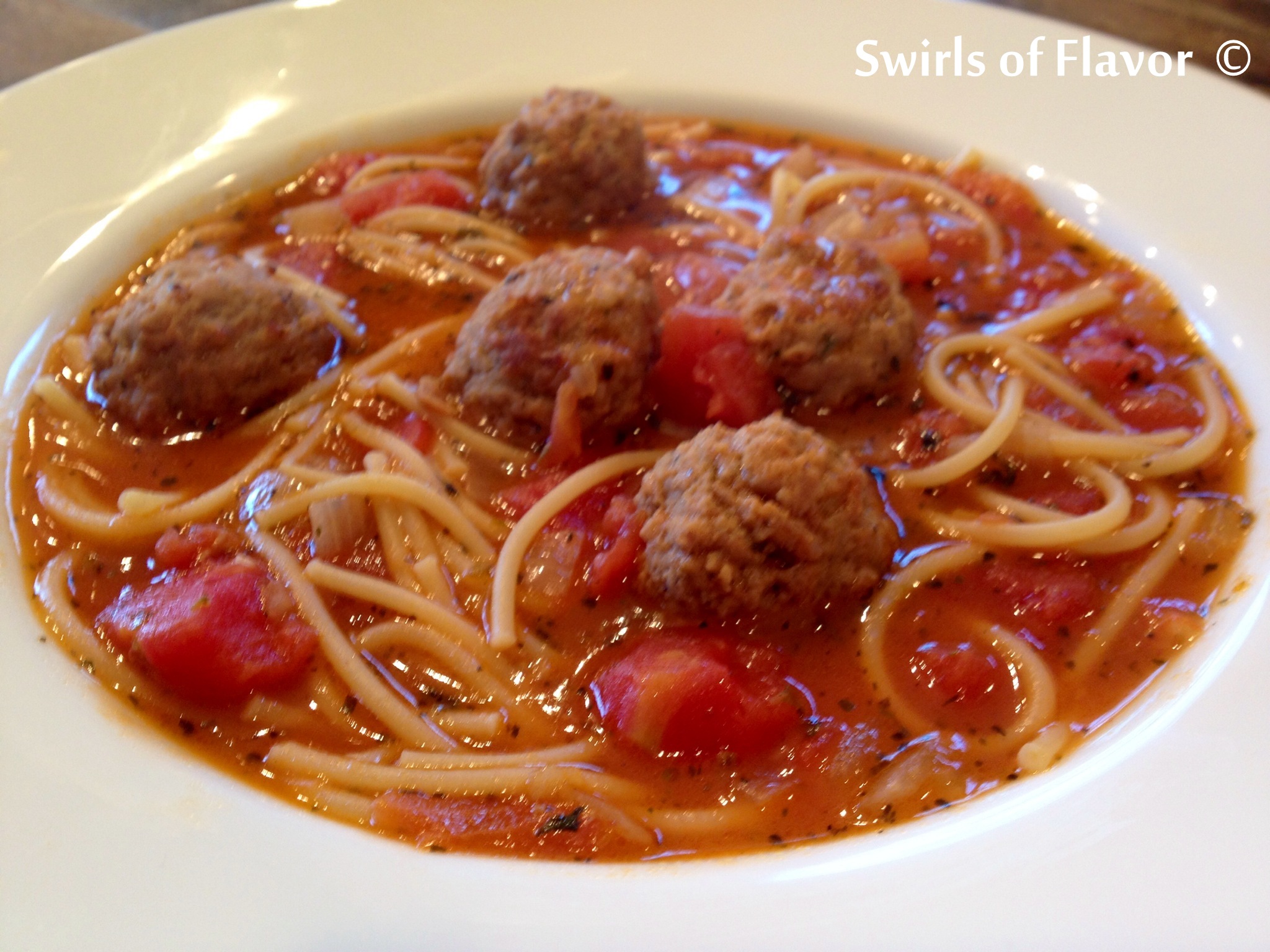 Spaghetti and Meatball Soup is a fun twist on the all-time favorite comfort food. All the elements of a traditional spaghetti and meatball dinner, spaghetti, meatballs and tomatoes, are combined in a bowl of soup! An easy recipe that's on the table in less than 30 minutes and so much fun for kids too!
Guaranteed to become a family favorite recipe. Great for a weeknight dinner, just add a tossed salad and some garlic bread.
Spaghetti and Meatball Soup Recipe