Homemade Salsa Recipe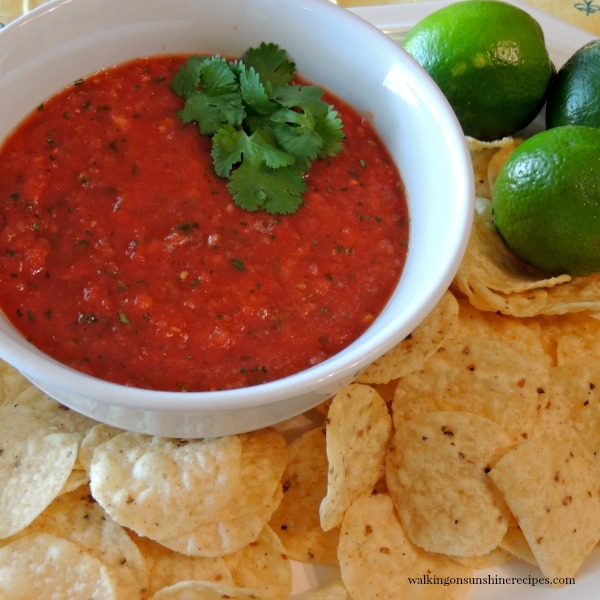 Celebrate Cinco de Mayo this year with an easy, delicious, homemade salsa that's soon to become your family's favorite all year long!
This is probably one of the easiest homemade salsa recipes you'll ever make. All you need are a few simple basic ingredients and you'll have the best tasting salsa ever!
Seriously, you will not be able to buy a jar of salsa again after tasting this recipe. Serve with chips as a great appetizer or serve it on top of tacos!