BALSAMIC CHICKEN AND MUSHROOMS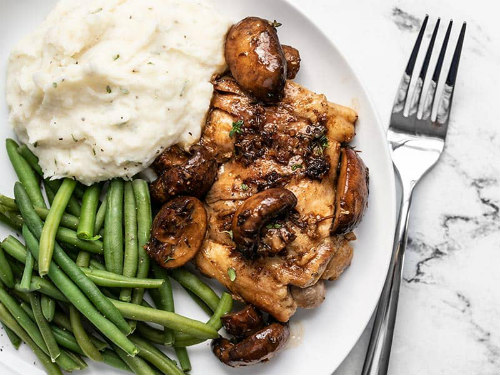 Balsamic chicken and mushrooms is a very budget-friendly recipe, that contains a whole lot of flavor. You will never believe how easy the balsamic sauces is to actually make.
Make this balsamic chicken and mushrooms with a few of your favorite side dishes, and you will have one well-prepared meal! This is a chef-inspired meal I am sure the whole family will enjoy!
BALSAMIC CHICKEN AND MUSHROOMS