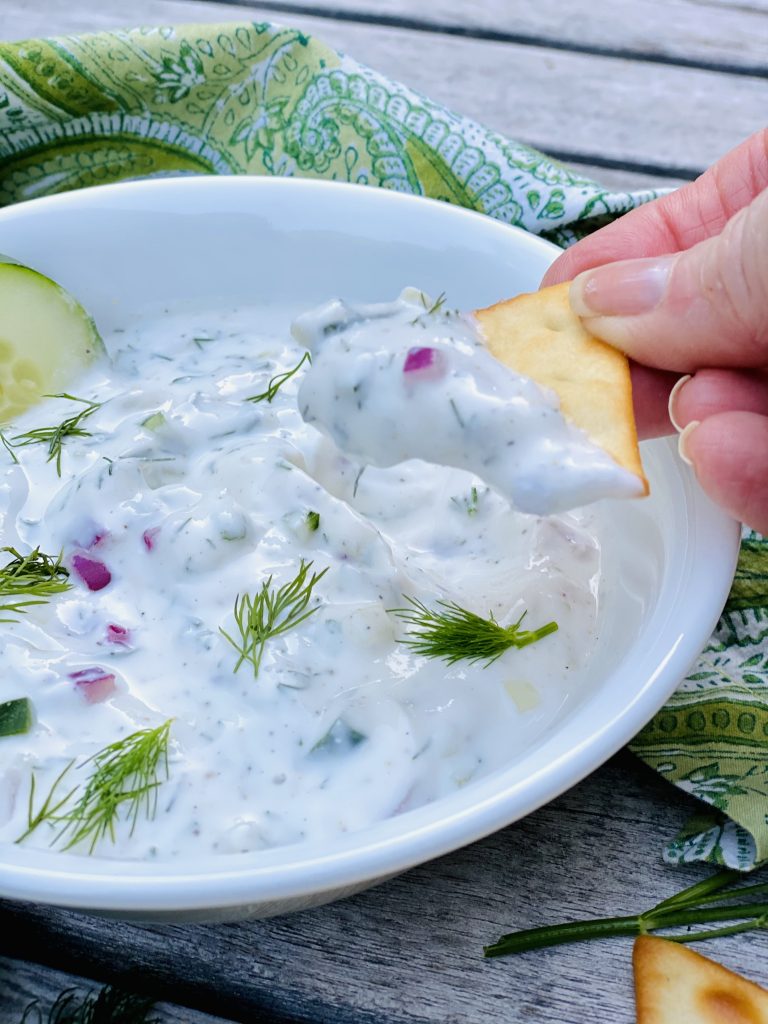 Cucumber Sauce
Perfect for summer, Creamy Cucumber Dill Sauce is an easy recipe for the classic Greek cucumber sauce, Tzatziki.
Refreshing and creamy, our easy cucumber sauce recipe will be a hit when served on grilled chicken, beef or seafood.
Add a spoonful on top of cooked vegetables to add a bright flavor to any side dish.
Toss with lettuce for a creamy salad dressing.
Serve as a creamy dip with your favorite vegetable dippers, crackers and/or pita chips for a delicious party dip.