Luscious No-Bake 4-Layer Lemon Dessert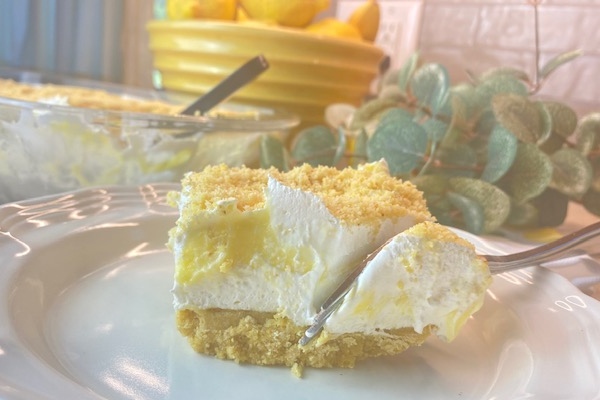 A cool, creamy lemon dessert is a perfect fit for summer. Sunny, tart, and lovely to see. This one is especially terrific because it's no-bake! Who wants to turn on the oven when it's 90 degrees?
This dessert starts with very simple ingredients and is super easy to make! It serves 16 generously, and you can prepare it a day or two ahead and stash it in the fridge, so it's ready at the drop of a hat! Then, take it to the next barbecue, and they'll be licking their forks!
Luscious No-Bake 4-Layer Lemon Dessert