Cheesy Broccoli Casserole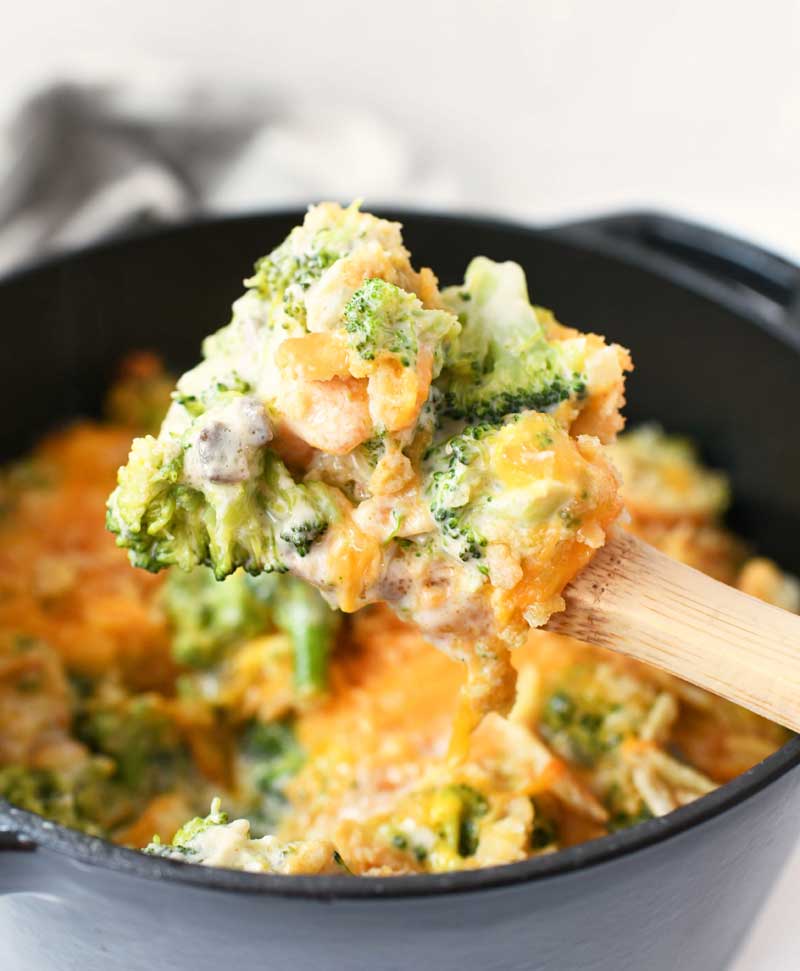 A cheesy, rich, and indulgent creamy broccoli casserole that is topped with buttery crackers. This recipe is perfect for potlucks and can be made low-carb by omitting the cracker topping.
We made this and whew, was it delicious! It is definitely a rich side dish, but the flavors are on-point. We will be making it again for a small family get together.
Cheesy Broccoli Casserole Recipe