Strawberry Pistachio Quinoa Recipe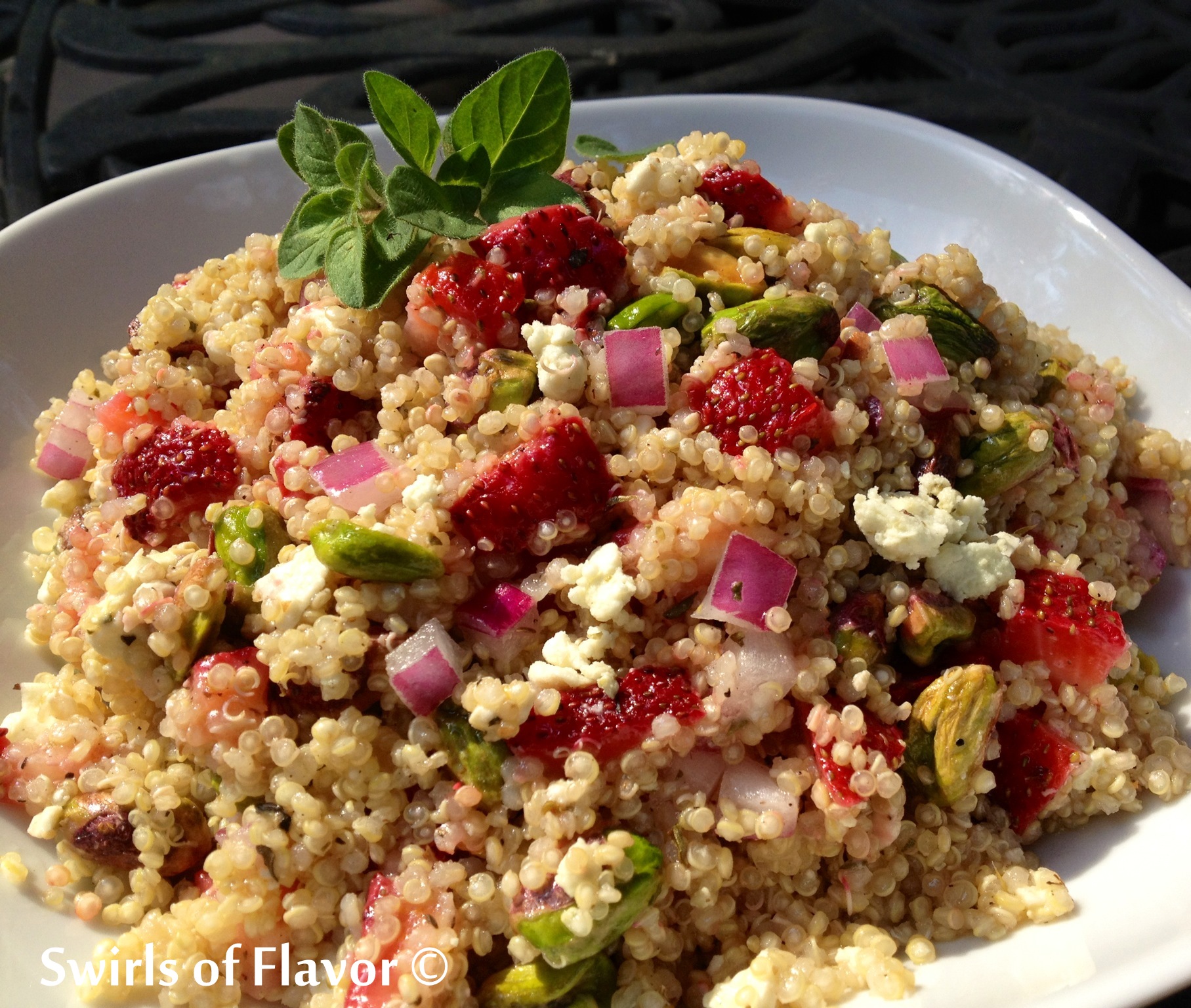 From the juicy fresh strawberries and crunchy pistachios to the delicate quinoa, Strawberry Pistachio Quinoa is packed with nutrition and flavor. An easy quinoa salad that's tossed in a light homemade Lemon Oregano Vinaigrette, this easy side dish recipe will complement many meals.
Top with cooked shrimp or chicken and make it a meal! A perfect light and refreshing dinner on a warm summer evening! Summer entertaining will be beautifully delicious with this quinoa salad recipe.
Strawberry Pistachio Quinoa Recipe