Strawberry Lemon Blondies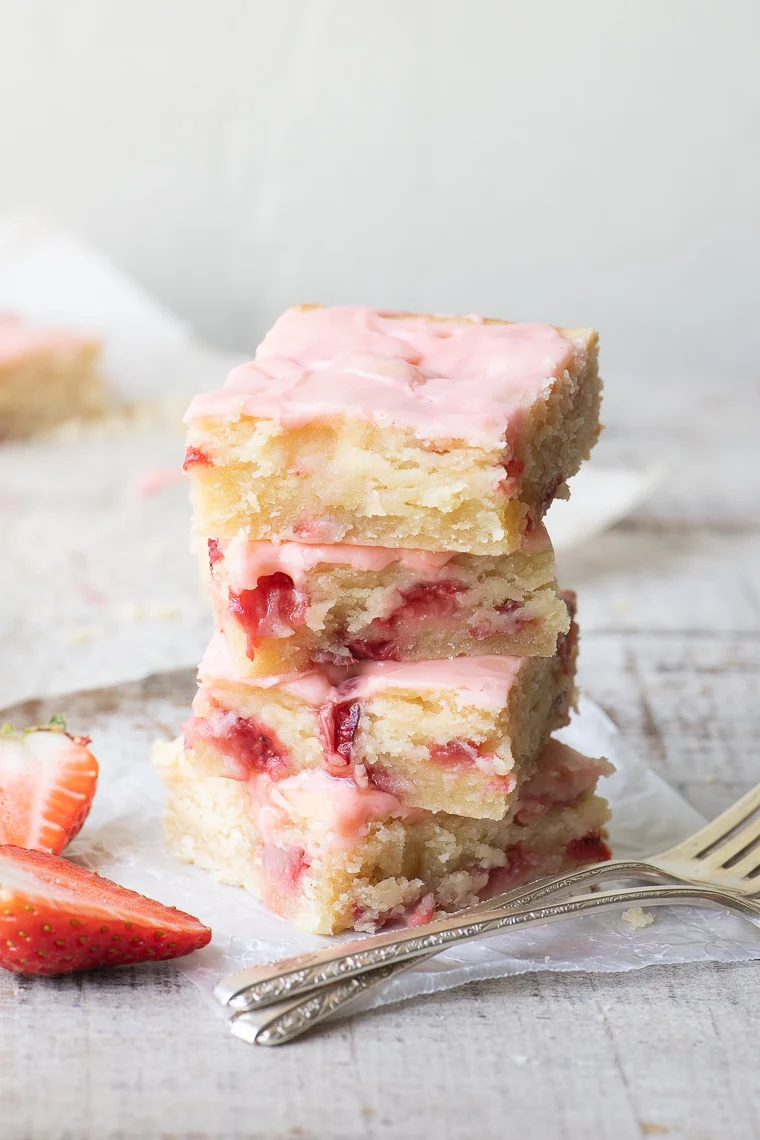 The ingredients are all simple and easy to find, with no special equipment required. The only potential challenge is finding fresh strawberries in season, but frozen strawberries can be used as a substitute.

The blondies are moist and flavorful, with a perfect balance of sweet and tart from the strawberries and lemon juice. The glaze adds a touch of sweetness and helps to tie all the flavors together!
Check out the recipe and be sure to let me know back over on our Facebook page how you liked the recipe. Good or bad, we would like to hear from you.