Strawberry Crumble Cookie Bars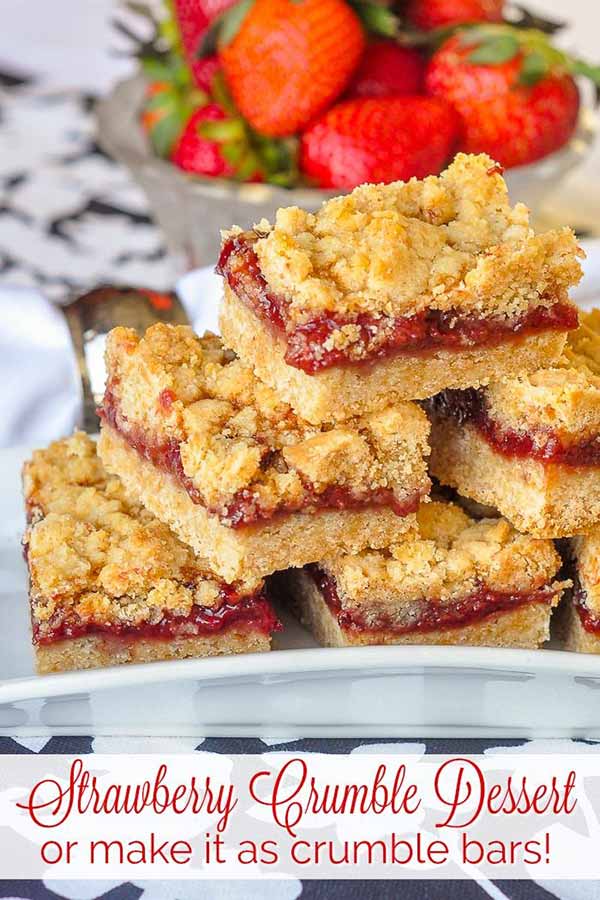 Strawberry Crumble (or Crumble Cookie Bars). A versatile recipe that does double duty as a scrumptious strawberry crumble dessert or cut them into bars as fantastic cookie treats.
Check out this amazing recipe from our friends over at rockrecipes. I don't think you will be disappointed with this recipe! As always, let us know if you decide to make a batch!
Strawberry Crumble Cookie Bars