Strawberry Cheesecake Bars Recipe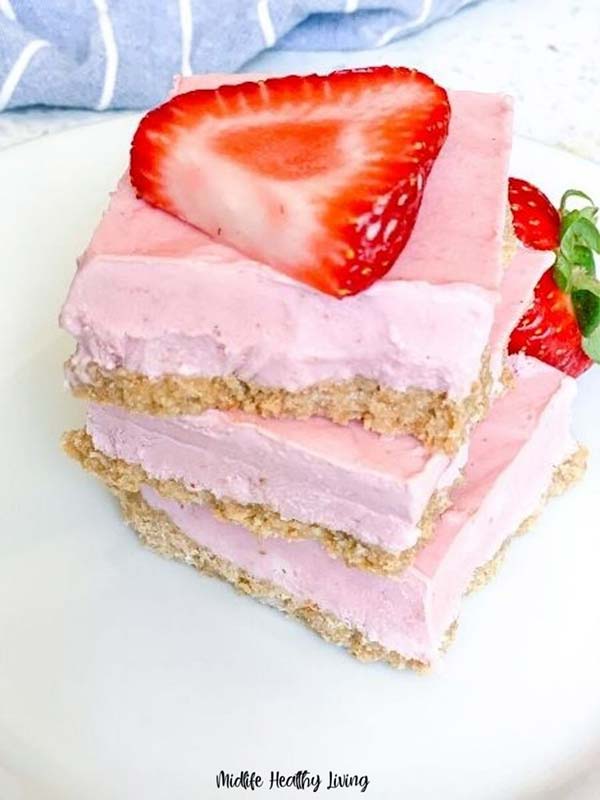 These no bake strawberry cheesecake bars are simple, delicious, and perfect for sharing! If you need an easy dessert recipe this is the one to try!
You can also sub out the strawberries for any berry you like! This recipe is really versatile and the end result is fresh and indulgent.
Strawberry Cheesecake Bars Recipe