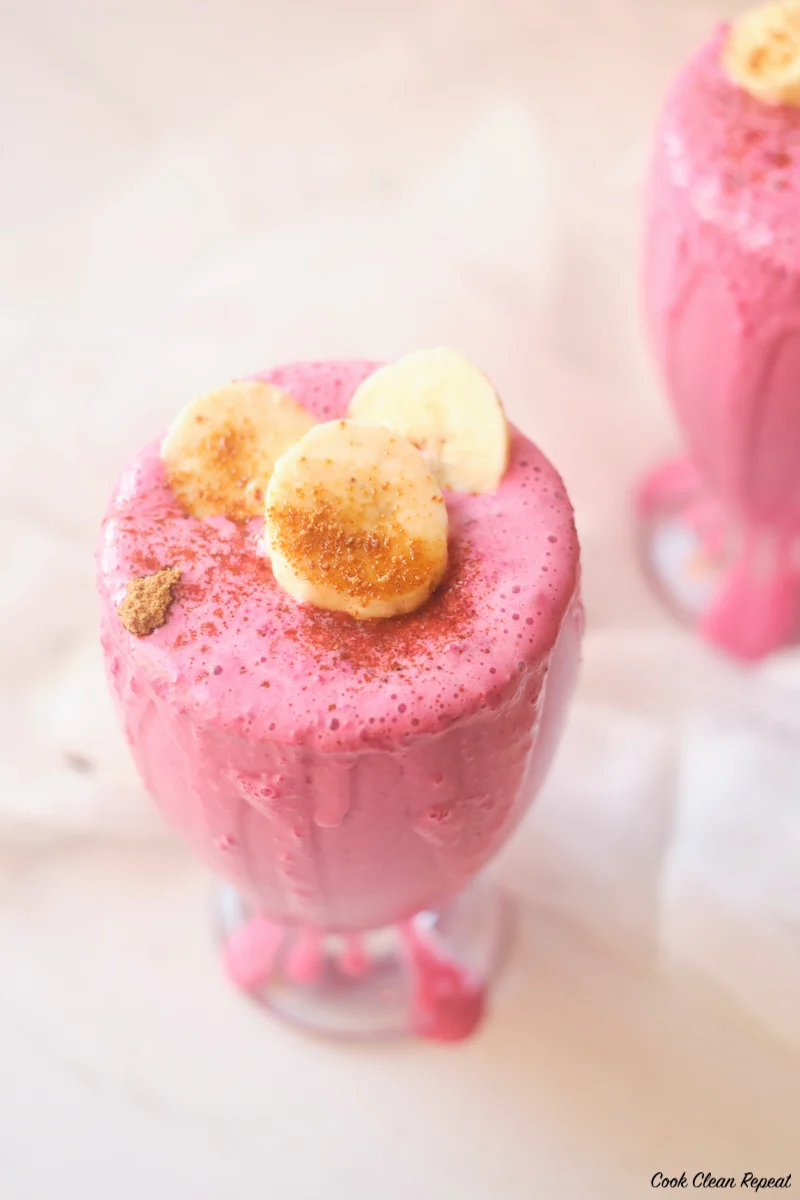 This easy strawberry banana smoothie is quick and simple. It's a great way to start the day or have a snack after a workout. This sweet treat is great for kids and adults alike!
Try out this recipe for strawberry banana smoothies today and let us know what you think!
Strawberry Banana Smoothie Recipe!