Frosted Strawberry Lemonade Recipe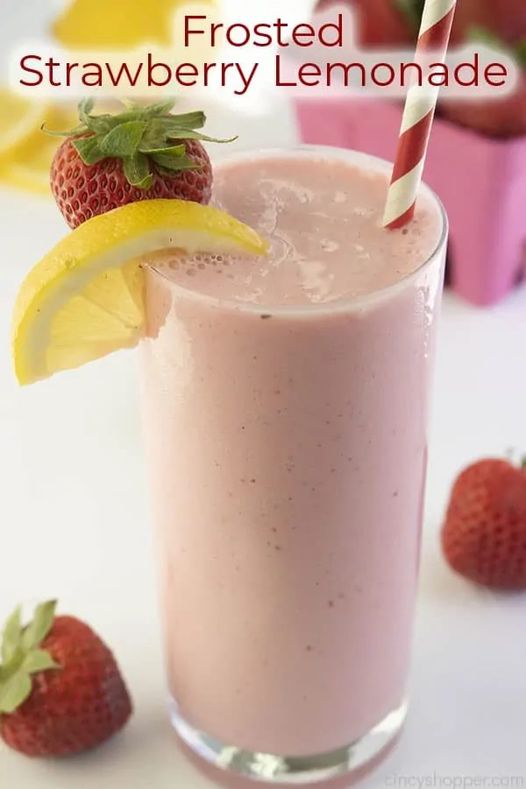 Frosted Strawberry Lemonade is so good! If you have never made this before you need to get on it ASAP. It is quite possibly the most tasty and refreshing summer drink I have ever made!
Check out this delicious drink recipe from our friends over at cincyshopper.com and let us know if you decide to make a few glasses. I think you're going to LOVE this recipe!
Frosted Strawberry Lemonade Recipe