Pea Salad with Dill Dressing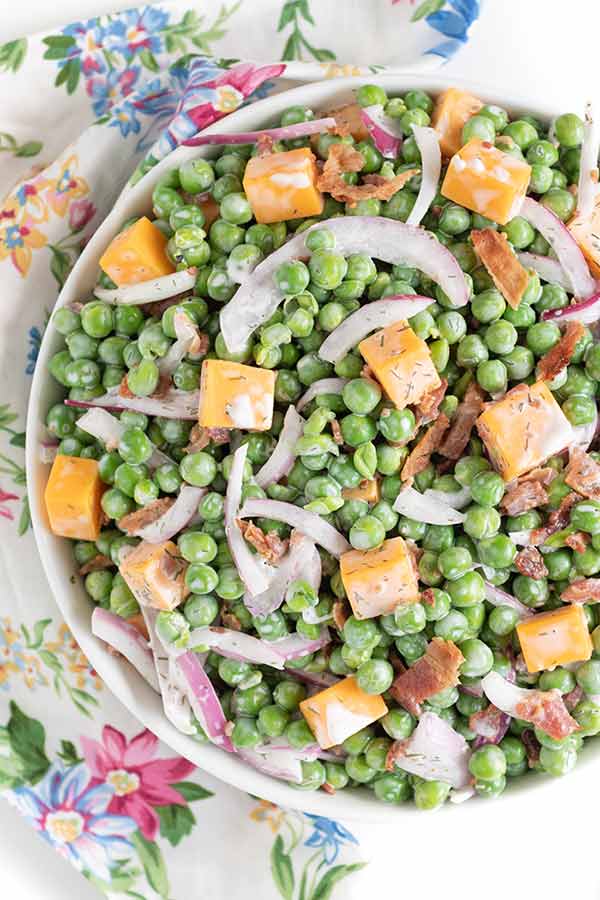 Perfect summer side dish? Try this delicious Pea Salad recipe that is made in just minutes. The recipe calls for frozen peas, cheddar chunks, slivers of red onion and a very simple dill dressing.
This tasty cold salad will be an instant hit at summer parties.
PEA SALAD WITH DILL DRESSING RECIPE