Cheesy Ground Beef Empanadas Recipe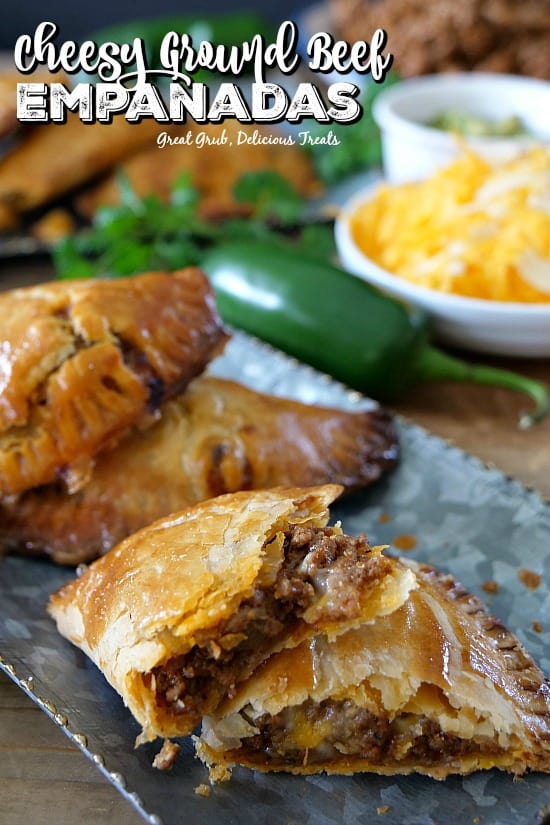 I can't say anything bad about these wonderful cheesy ground beef empanadas. They are full of deliciously seasoned ground beef, loaded with two types of cheese and then baked to perfection.
The flaky pie crust that surrounds the meat and cheese is so flaky and golden brown. Check out the recipe and let me know if you make these!
Cheesy Ground Beef Empanadas Recipe