Snickers Apple Salad Recipe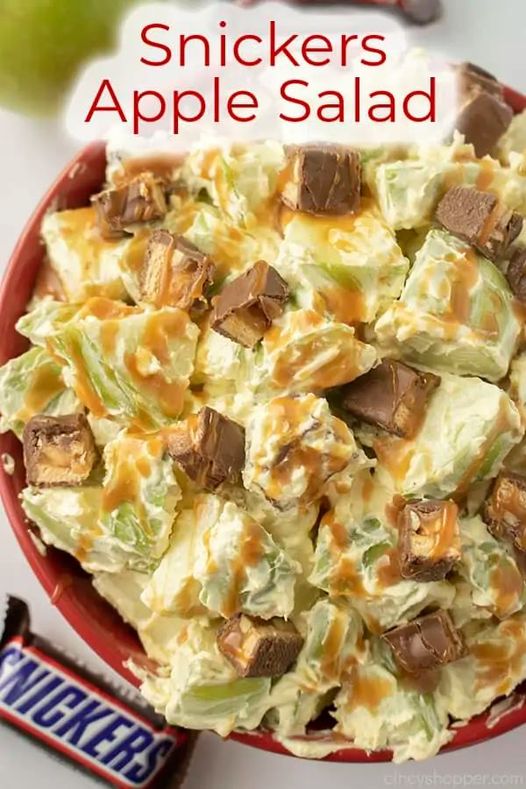 Snickers Apple Salad begins with a sweet and creamy base, instant pudding, and whipped topping. Next, fold in loads of chopped apples and chopped-up Snickers bars! What could go together better? Apples, peanuts, caramel, and chocolate all in one tasty salad!
It's so quick and easy to make, and yet it turns out perfect every time! The kids are going to gobble this up! Make it look even more festive when you drizzle some caramel topping and more little bites of Snickers bar on top! Give it a try; this may be the tastiest way yet to eat apples! Yum!