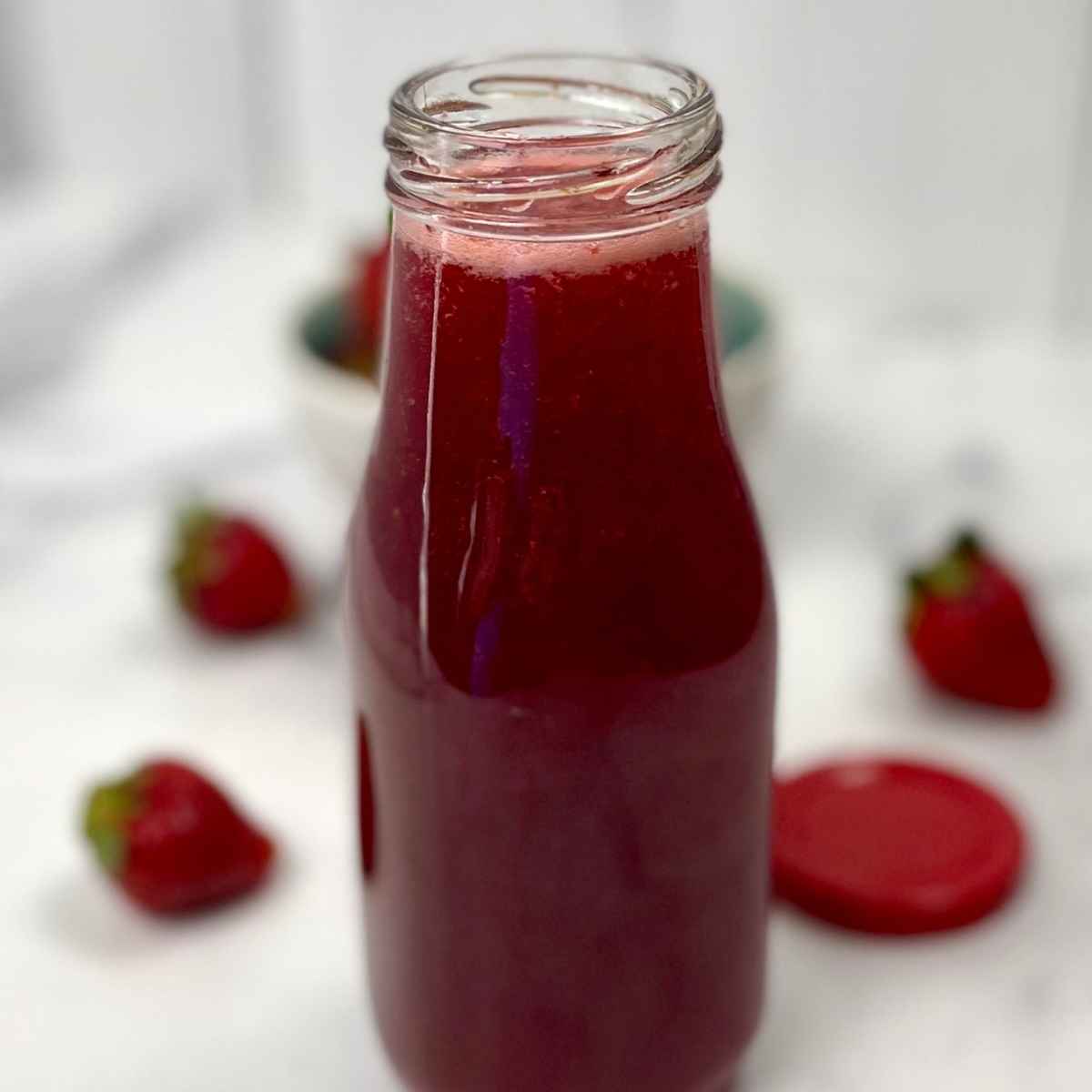 Homemade Strawberry Syrup
Super easy homemade Strawberry Syrup! Make strawberry milk, top your pancakes, oatmeal, and more. Made with fresh strawberries, sugar, and extract, this flavor packed syrup has the best strawberry flavor.
It is ready in minutes and stores in the fridge up to 1 week or in the freezer up to 3 months.