SECRET INGREDIENT TOMATO SOUP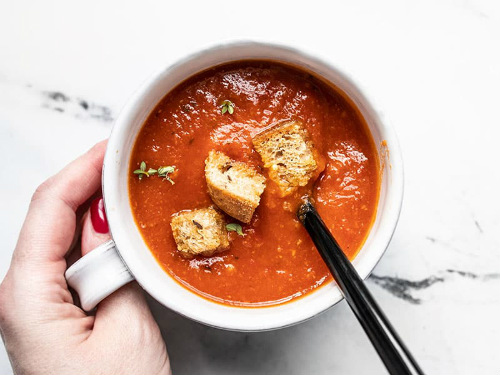 You will be fooled by this creamy homemade tomato soup! First of all, it is 100% vegan. There is no dairy or meat products in this soup. But, that is not the best part.
There are two separate secret ingredients that make this soup one of my favorites. This soup has a depth of flavor, you have never had before in a tomato soup!