French Onion Chicken Recipe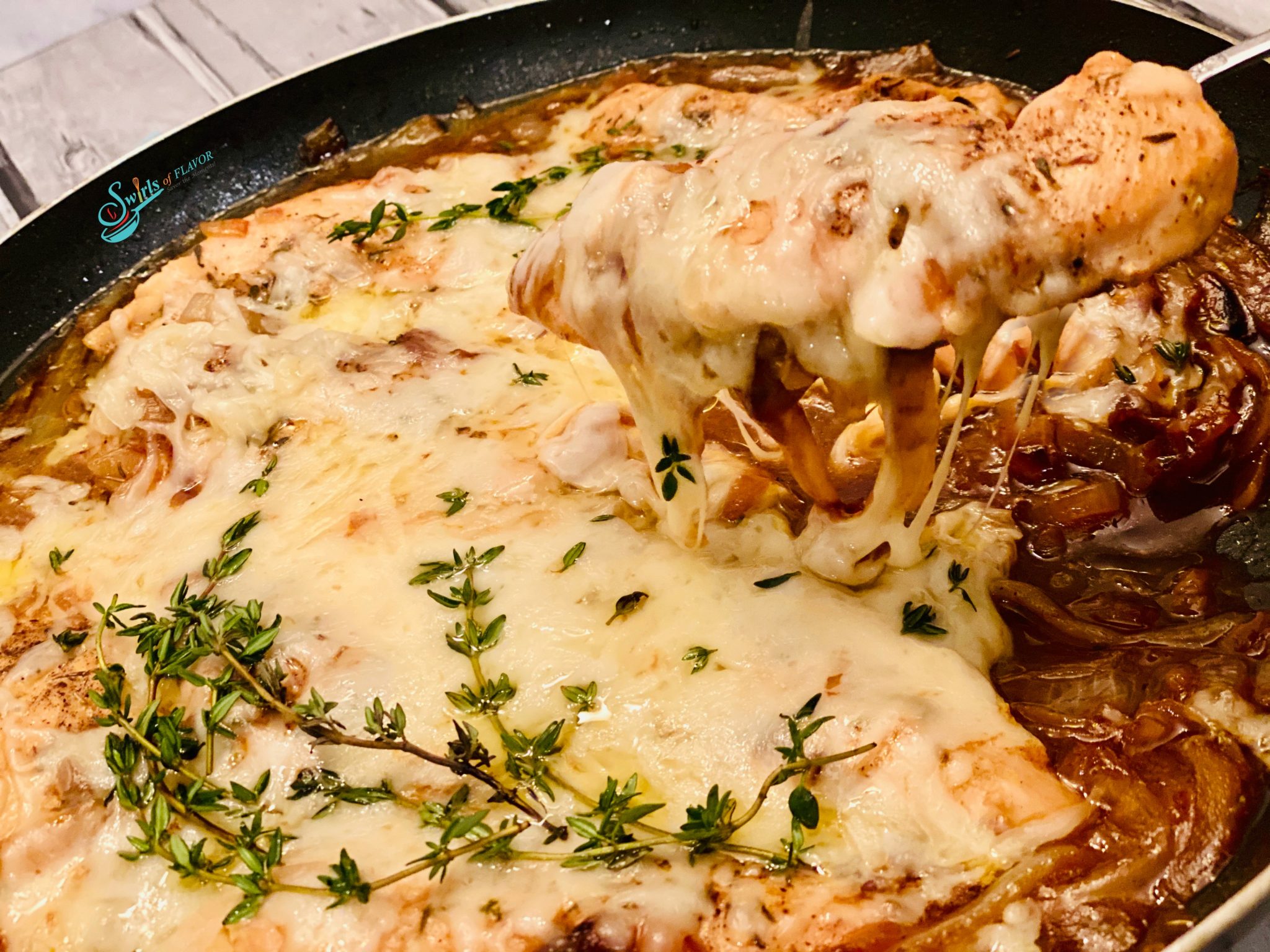 Our French Onion Chicken Recipe combines all the flavors of French onion soup with chicken in one easy recipe. Onions are caramelized and chicken is seasoned and browned then simmered together in one skillet. Sprinkle with cheese that melts over the top and every forkful is bursting with flavor and cheesy goodness!
Made in one skillet on your stove top, buttery caramelized onions simmer with lightly seasoned chicken tenders in a flavorful pan sauce. Smothered in cheese that melts over the top, trust me when I say that every forkful is truly irresistible.
Everyone will love this combination of the beloved French onion soup and seasoned chicken tenderloins covered in a blanket of melted cheese. Need I say more?