Roasted Carrots With Gremolata Recipe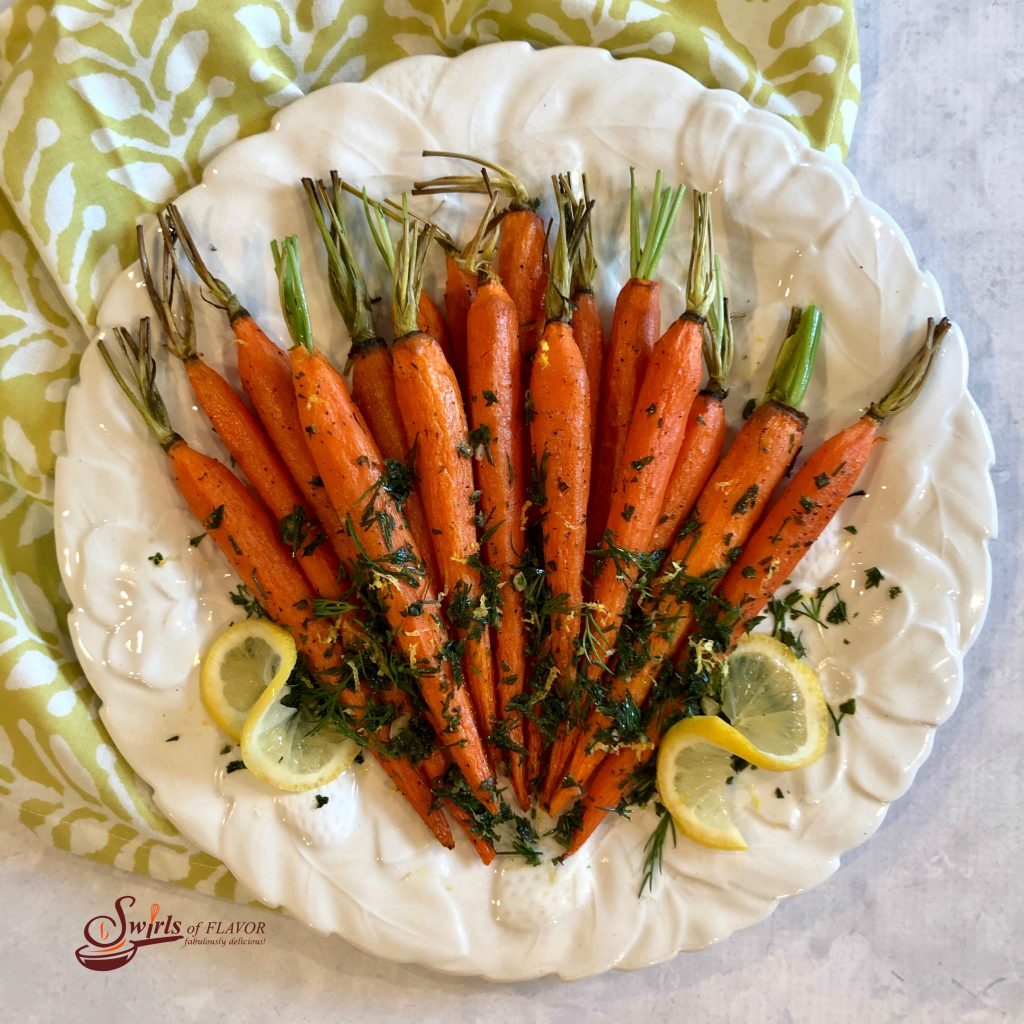 A perfect Easter dinner side dish! Welcome in spring with our Roasted Carrots With Carrot Top Gremolata, an easy vegetable recipe that's fancy enough for entertaining and your Easter holiday dinner. Carrots are oven roasted to a buttery perfection and topped with a mixture of fresh carrot top greens, dill, lemon, garlic and olive oil.
Nothing says spring more than fresh carrots with their delicious greens still attached. Once green top carrots hit the produce aisle and farmers markets, I know that a new season has officially arrived. But don't throw away those carrot top greens because roasted carrots with green tops trimmed and topped with a fresh carrot top gremolata need to be on your holiday table this year.
Roasted Carrots With Gremolata Recipe