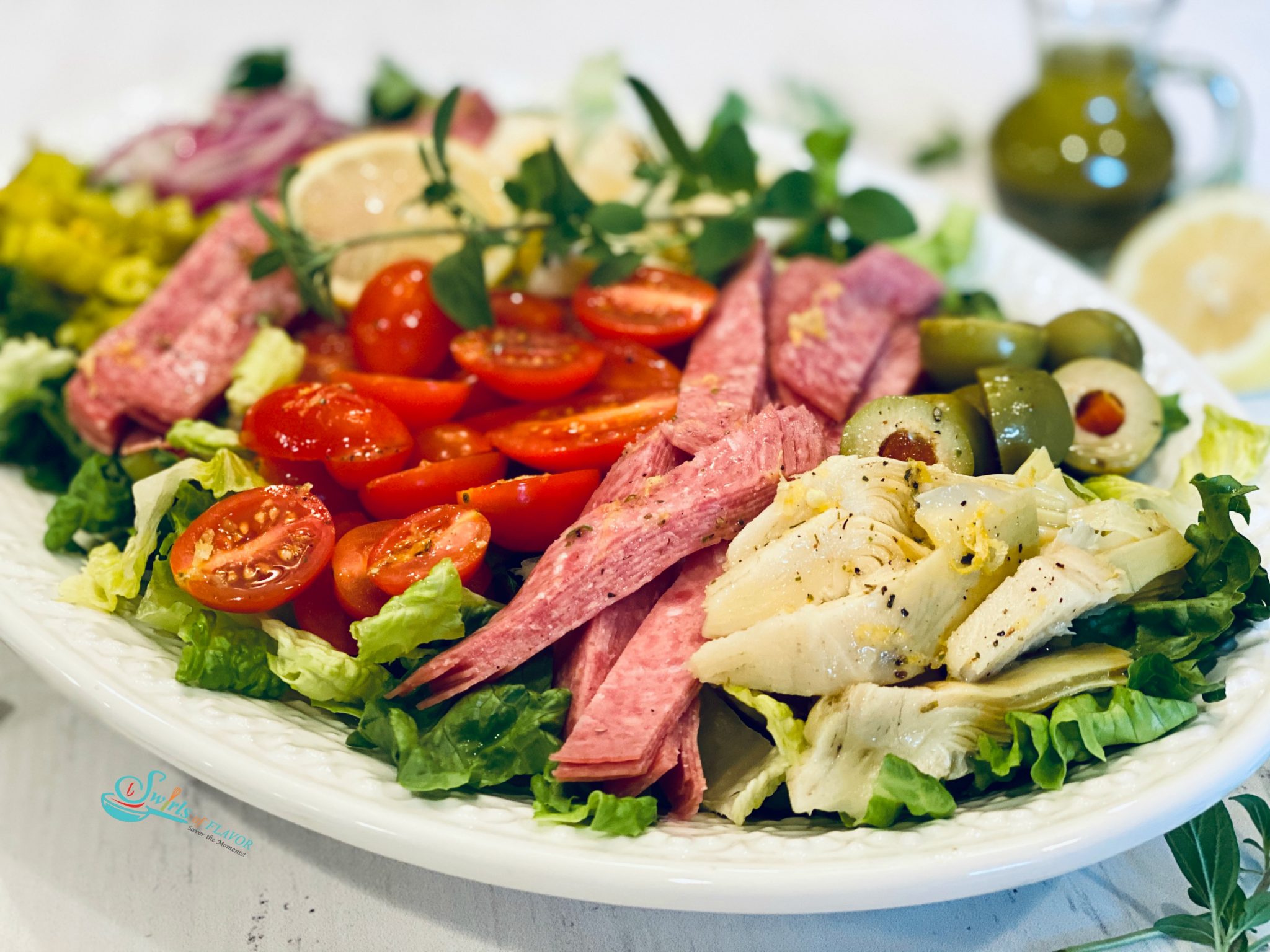 Antipasto Salad Recipe
An Antipasto Salad Recipe will be a welcome addition to your dinner menu on warm summer evenings. Bursting with the flavors of antipasto, our classic chopped salad is filled with salami, provolone, tomatoes, olives, artichoke hearts, pepperoncini and red onion and drizzled with a homemade lemon oregano vinaigrette.
I can't think of a better way to have an al fresco dinner than with a chopped salad filled with the flavors of antipasto and drizzled with a citrus and herb vinaigrette.