Red Velvet Mini Layer Cakes Recipe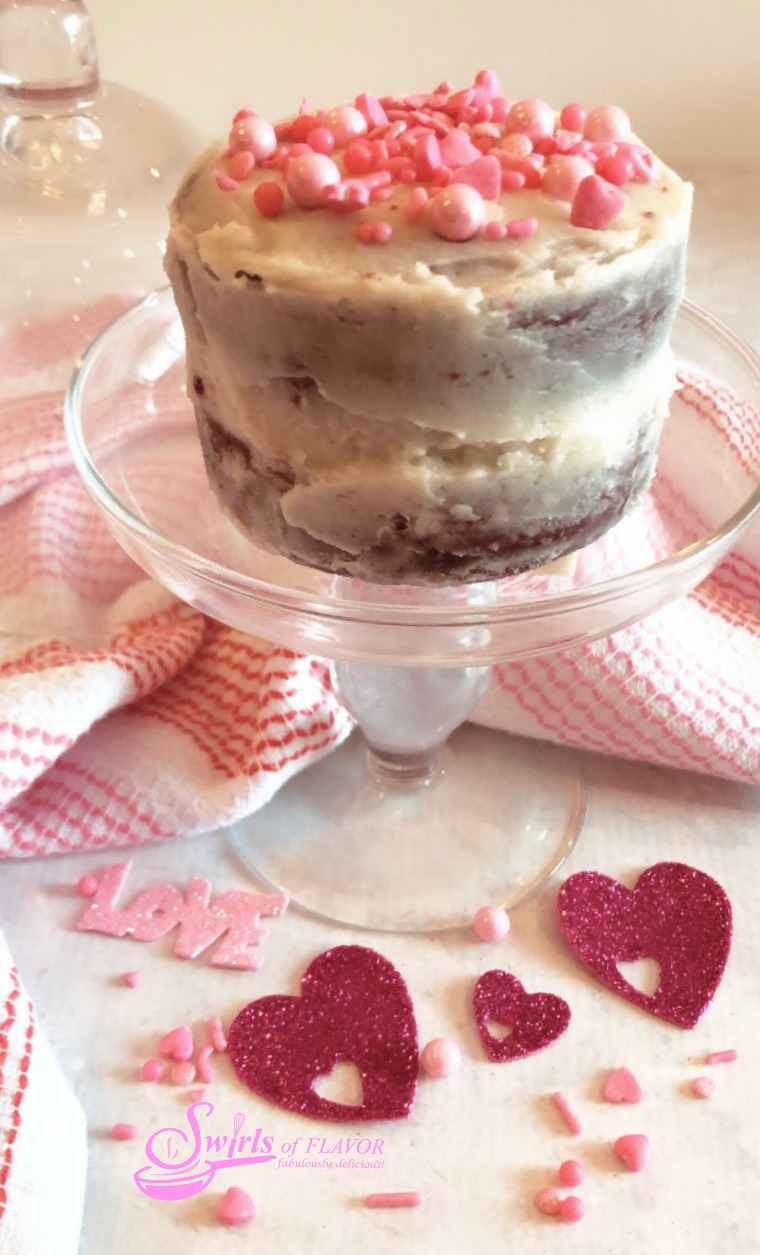 Our Red Velvet Mini Layer Cakes is an easy from scratch cake recipe for your Valentine's Day dessert. Mini cake layers have a deep intense red color and are flavored with cocoa powder for a delicious chocolate flavor. Frost with a homemade buttercream frosting and decorate with Valentine sprinkles and you'll have adorable mini layer cakes that are perfect for sharing on Valentine's Day.
What could be more romantic than sharing a Red Velvet Mini Layer Cake with the one you love? Did you know that the flavor of a red velvet cake actually comes from cocoa powder giving it a delightful chocolate flavor. Many red velvet cakes contain buttermilk and vinegar but ours is a basic cocoa powder cake with red gel food coloring making it easy to make with the milk you have in your fridge. Red Velvet is the perfect color for a Valentine's Day treat with it's deep rich color and delicious chocolate flavor.
Red Velvet Mini Layer Cakes Recipe