Fried Rice Recipe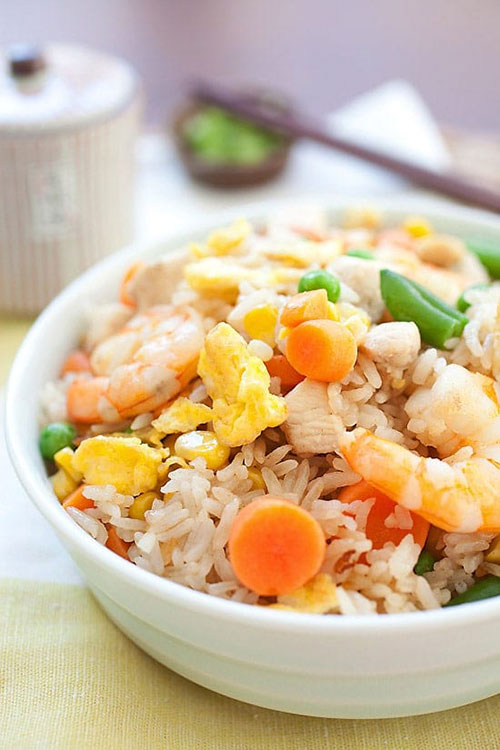 Fried Rice – easy and delicious Chinese fried rice recipe with rice, eggs, chicken, and shrimp. SO MUCH better and healthier than takeout!
I made this exact dish but excluded the shrimp. I added chicken instead. I loved this easy to make fried rice dish. So delicious and way healthier for you than from a chinese restaurant.
Check out the recipe and let me know if you decide to make this too. I would love to know how it turned out for you.