RASPBERRY WHITE CHOCOLATE SCONES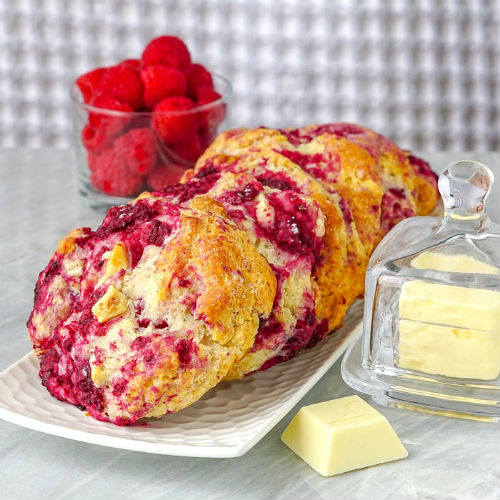 Are you looking for a descendant scone to go with your favorite morning tea or coffee? Look no further! This raspberry white chocolate scone recipe will pair perfectly with both.
The sweet combination of white chocolate and the tart flavor raspberries make these scones also a perfect addition to any breakfast or brunch lineup. This is a must-try recipe!
RASPBERRY WHITE CHOCOLATE SCONES