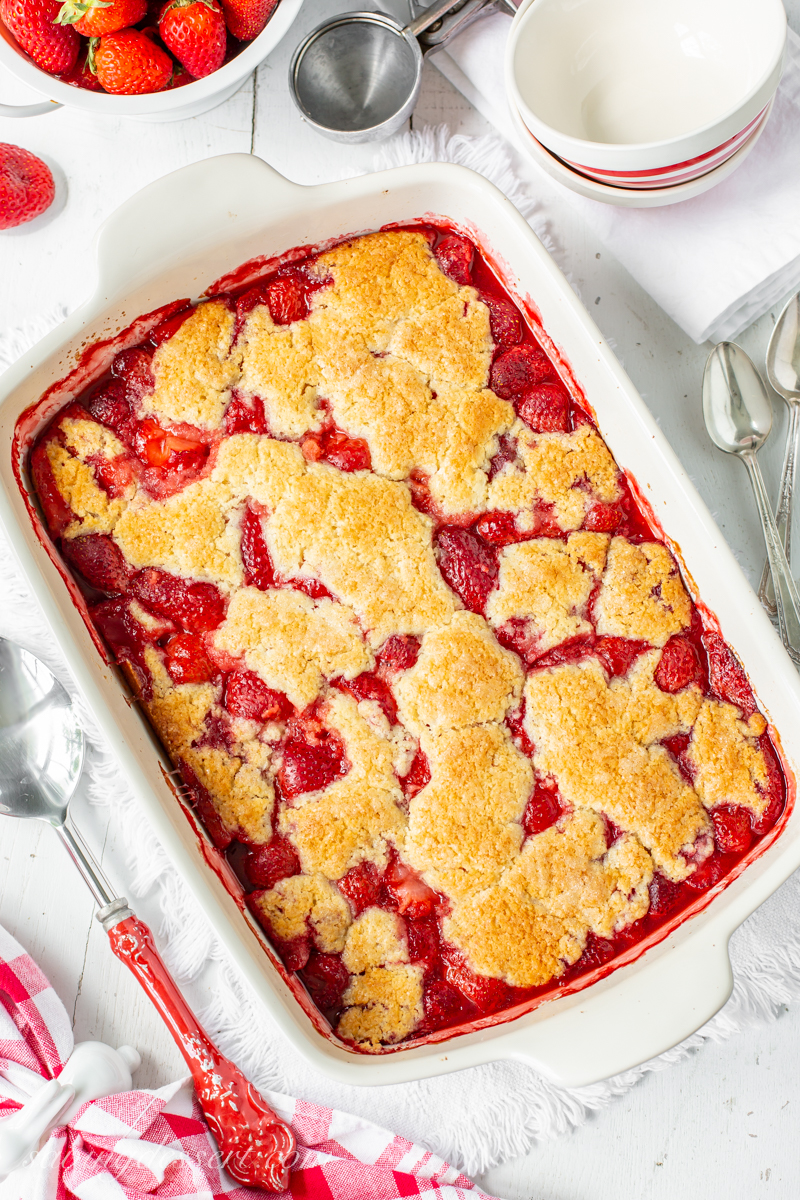 Easy Strawberry Cobbler
Bake the season with this Easy Strawberry Cobbler. Dessert doesn't get much better than this!
We're a cobbler family. Sweet, savory or somewhere in between, it doesn't matter, we LOVE them all Stone fruits, berries, vegetables and even tomatoes make the most amazing cobblers. Anything that will get juicy is fair game in our cobbler playbook. Strawberries are an excellent choice for cobbler as they're naturally sweet and super juicy.
GET THE RECIPE: Easy Strawberry Cobbler