Spaghetti and Meatballs Pizza Recipe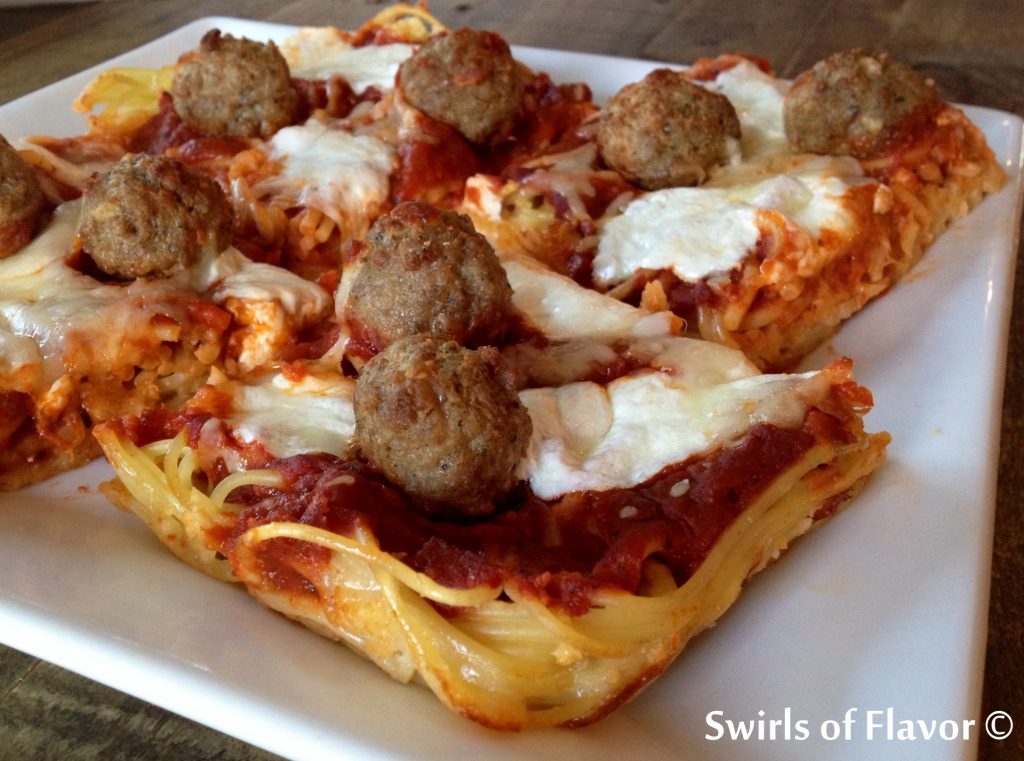 Deep Dish Spaghetti and Meatballs Pizza is a twist on the traditional spaghetti and meatballs dinner. Spaghetti is your pizza crust and meatballs are your topping along with cheese and sauce. An easy recipe that's fun for kids and adults! 
When you can't decide between having spaghetti and meatballs or pizza for dinner, I've got you covered. Now you can have your spaghetti and meatballs and eat your pizza too! A fun twist on pizza and a delicious dinner, Deep Dish Spaghetti and Meatballs Pizza can be a movie night snack or an appetizer at your next gathering too! Just cut it into bite size pieces and your guests will love it!
Spaghetti and Meatballs Pizza Recipe