EASY Pumpkin Bread Recipe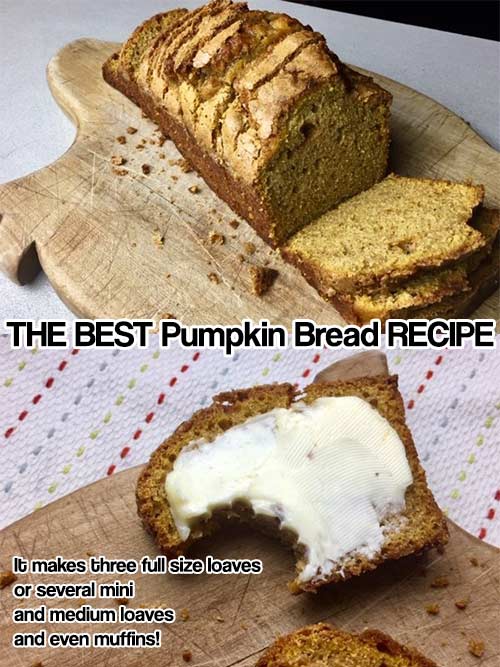 This pumpkin bread is the best ever! Perfectly spiced, tender, moist, and makes a BIG batch! Great for sharing, freezes well, and always makes a welcome gift!
Super easy to make, super easy to eat and even easier to share! Check out the recipe and let me know if you decide to make a batch!