Pistachio Pudding Desserts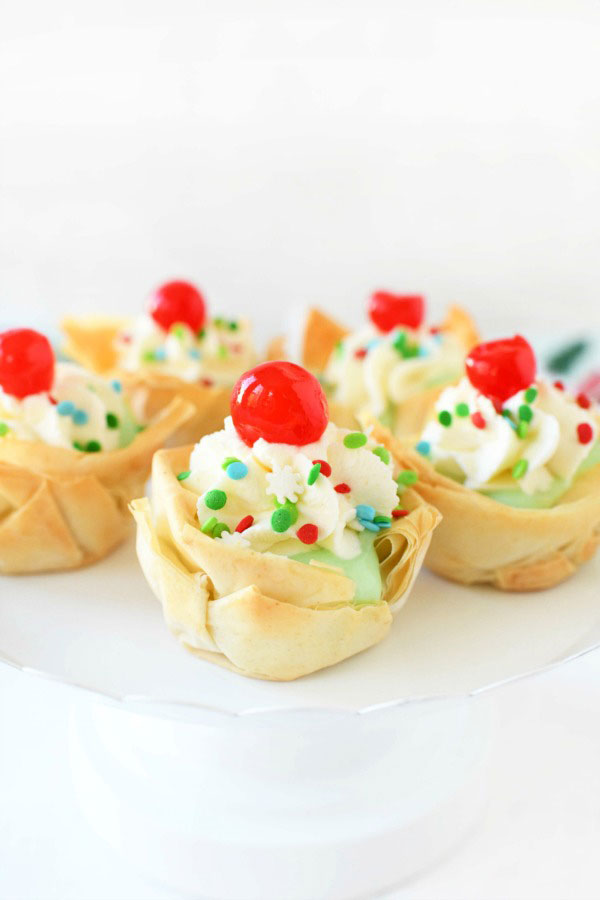 These easy to make Pistachio Pudding Desserts feature instant pistachio pudding, and real whipped cream tucked a golden-brown phyllo dough cups. The buttery, crispy crunch of the shell complements the tasty, creamy pudding.
We made a batch of these and let me tell you, they were irresistible! The crunchy phyllo shell paired so good with the pistachio pudding. I loved every flaky bite and so did my guests. I got 3 requests for the recipe so I just had to share!!