Individual Apple Pies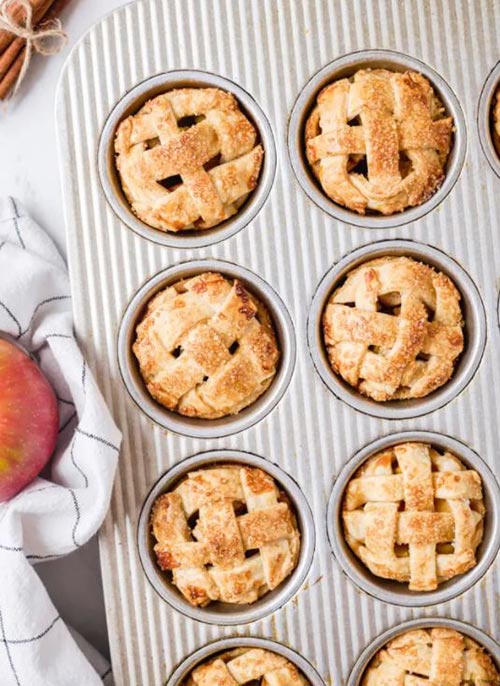 You'll never have a better mini pie than these. Each individual apple is carefully placed on top of dough so it can be folded and pressed into perfect circles before being baked to perfection!
Check out this yummy recipe and have the best apple pie in town. Let me know if you decide to make these. I will share some of your pics on our FB page.
Individual Apple Pies