Perfectly Cheesy Layered Meatball Dip Recipe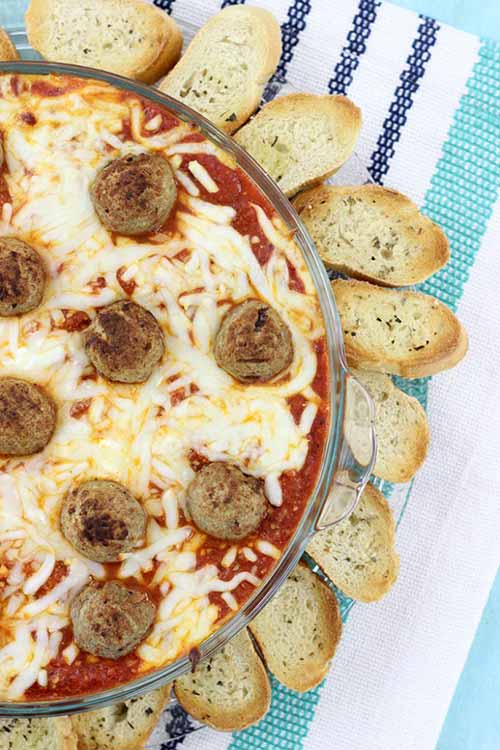 This is the perfect party dip with hearty meatballs and loads of oozy cheeses and sauce. It's an appetizer that eats like a meal.
If you are a dip person this dip will blow your taste buds away. Super easy and oh so good. Football season is approaching quickly. Get this made and try it out before you need ideas for tailgating.
Perfectly Cheesy Layered Meatball Dip Recipe