Cheesy Grilled Corn Ricotta Dip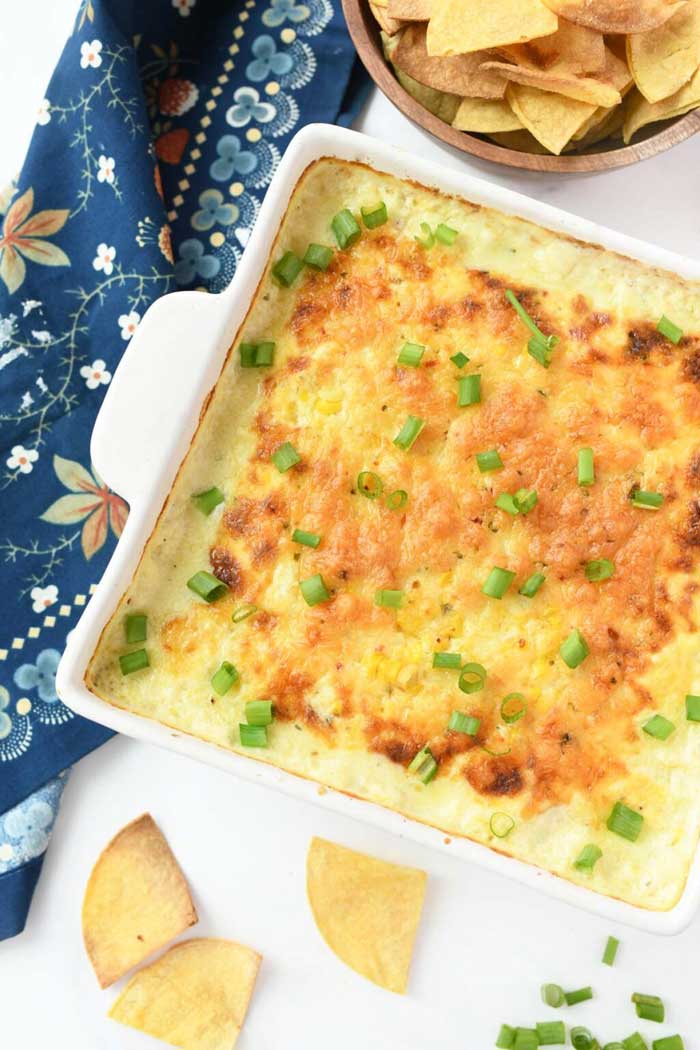 This corn dip is perfect for your next summer party! It's made with fresh grilled corn, creamy ricotta cheese, pepper jack, and a few simple spices. Serve it with tortilla chips or veggie sticks for a delicious appetizer. 
I love using sweet corn in a variety of recipes during the warm summer months. Grilling our corn is always a preferred method because it caramelizes and enhances the flavor of the corn. That is why I adore this fresh, and delicious warm corn dip. It was such a hit during our cookout, so I'm really excited to share it with you all!
Cheesy Grilled Corn Ricotta Dip Recipe