HEALTHY SHEET PAN CHICKEN FAJITAS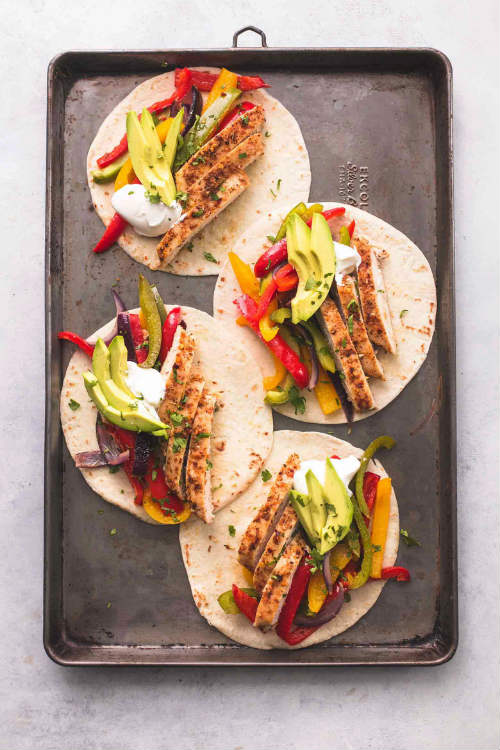 Chicken fajitas are such a fun and creative meal. You will get a kick out of how easy this chicken fajita recipe is to make. You can put everything on one sheet pan.
This sheet pan chicken fajitas recipe is a bit lighter to eat, which makes it easy to make lunch entree. The oven will do all the heavy lifting in this flavor-packed chicken fajita recipe.
HEALTHY SHEET PAN CHICKEN FAJITAS