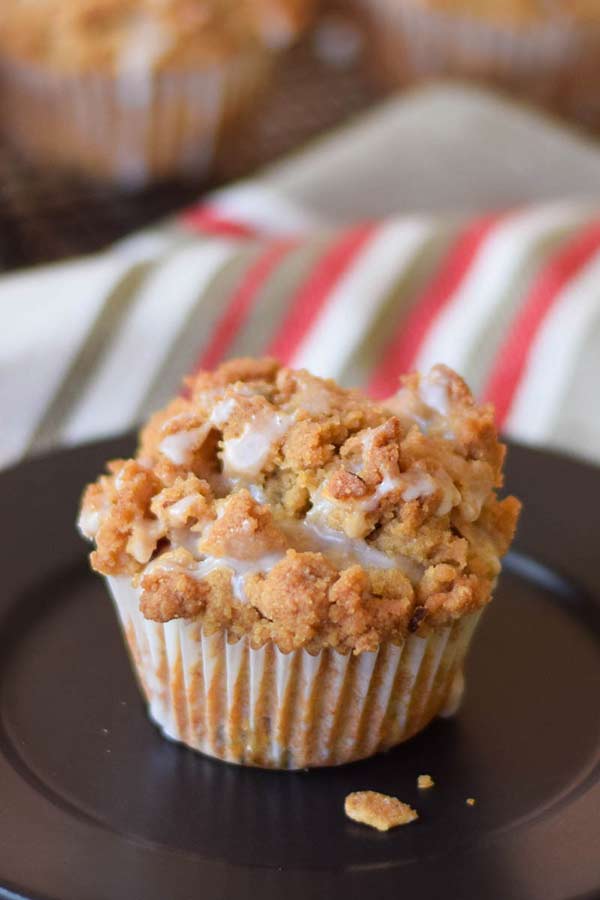 Rhubarb Muffins with Crumb Topping
Large chunks of sweet brown sugar crumb topping is the crowning glory on these Rhubarb Muffins. A light glaze made of lime juice and powdered sugar is drizzled over top for the finishing touch.
These Rhubarb Muffins are great for breakfast or as an afternoon snack. They are also a nice addition to a weekend brunch table!
RHUBARB MUFFINS WITH CRUMB TOPPING