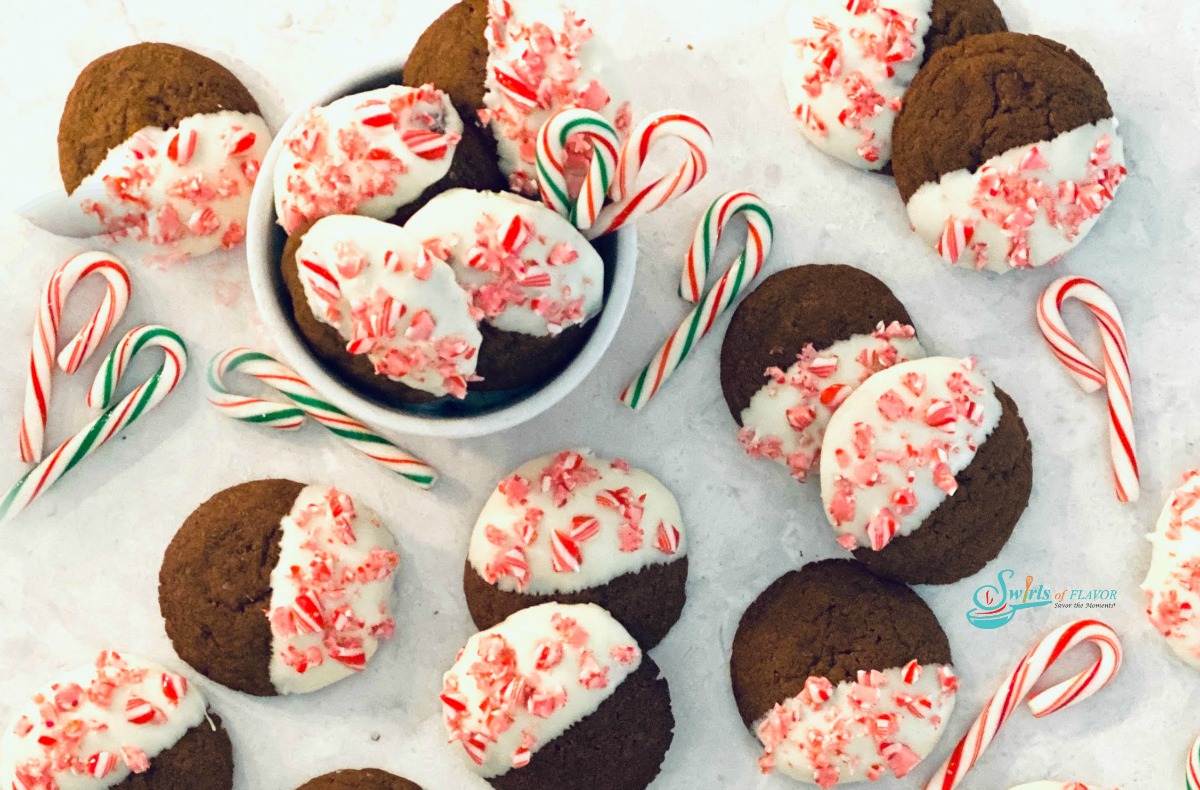 Candy Cane Chocolate Cookies
Peppermint Chocolate Cookies combine deep chocolate and peppermint flavors in every bite. Dipped in white chocolate and sprinkled with crushed candy canes, our holiday cookie will be the star on your dessert table.
Are you ready to bake your new favorite Christmas cookie? With just a few basic kitchen ingredients, the aroma of these chocolate cookies will be filling your kitchen.
Butter, granulated sugar and brown sugar, cocoa powder and peppermint extract, along with a few other basic ingredients, are all you need to bake up our decadent chocolate cookies.