One Pot Penne Pomodoro Recipe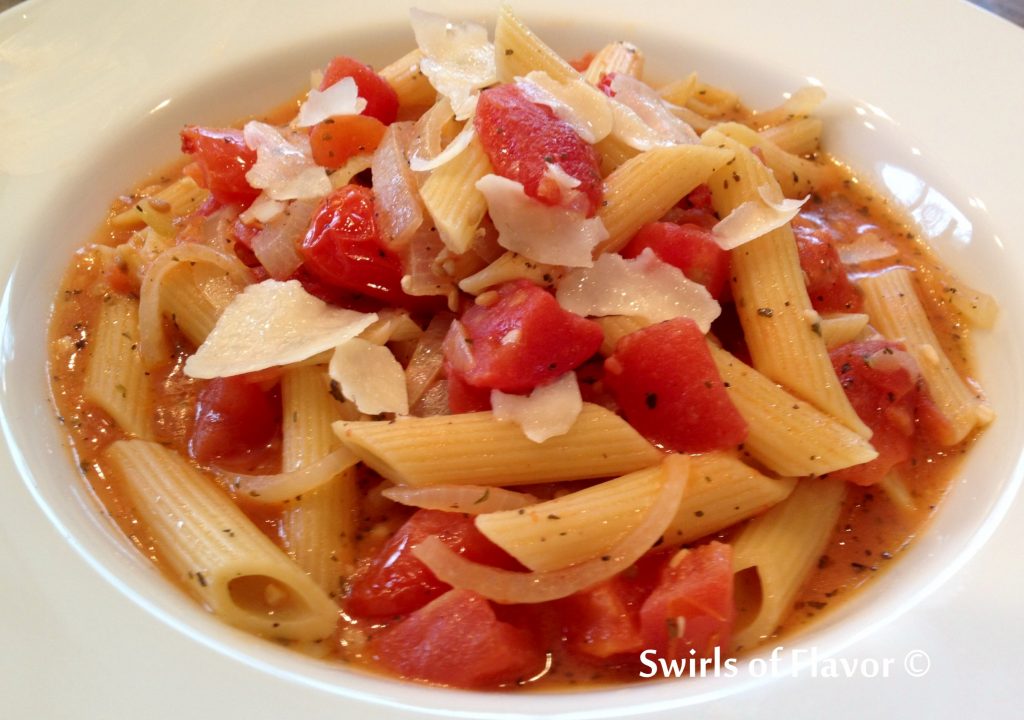 One Pot Penne Pomodoro is an easy recipe for a busy schedule that cooks everything, even the pasta, together in just one pot.
Penne pasta is flavored in a light buttery tomato broth with garlic, onion and lots of tomatoes. As the penne cooks it forms it's own sauce, all in one pot! Perfect for a Meatless Monday or any busy night of the week! Add a salad and garlic bread and you're all set!