No Cook Raspberry Freezer Jam Recipe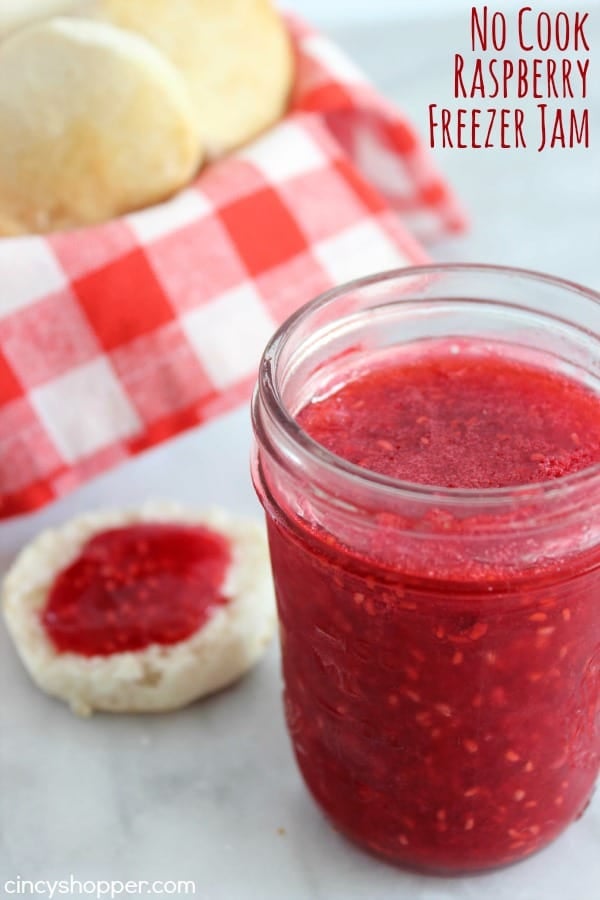 This No Cook Raspberry Freezer jam is so easy to make. perfect on toast, biscuits and so much more! – I LOVE jam but hate the making of it using the traditional ways. This is a quicker and if I am honest, better tasting option.
Check out how to make a batch or two of this freezer jam and be sure to let us know back over on our FB page how you liked it and your experience making it.
No Cook Raspberry Freezer Jam Recipe