Strawberry Cherry Dump Cake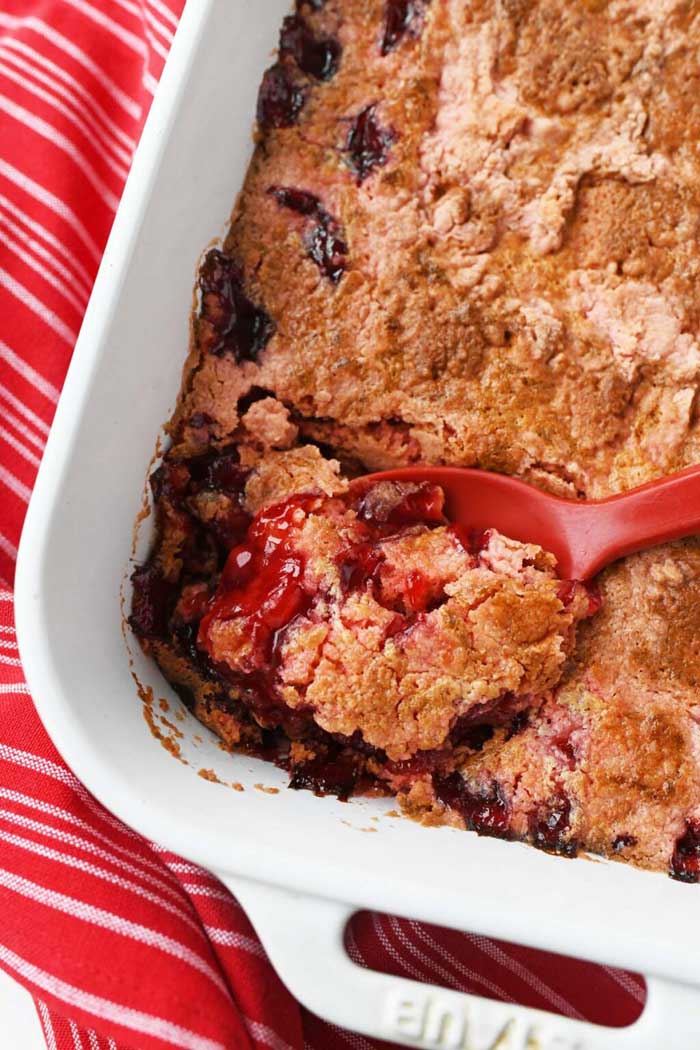 Strawberry Cherry Dump Cake is a simple and delicious dessert that can be whipped up in no time at all. This delectable treat starts with a strawberry cake mix and two cans of cherry pie filling. The ingredients are layered in a 9×13 inch baking dish and topped with butter pats. The end result is a tasty, decadent, egg-free cake in less than an hour!
Make this dump cake today!
Strawberry Cherry Dump Cake Recipe