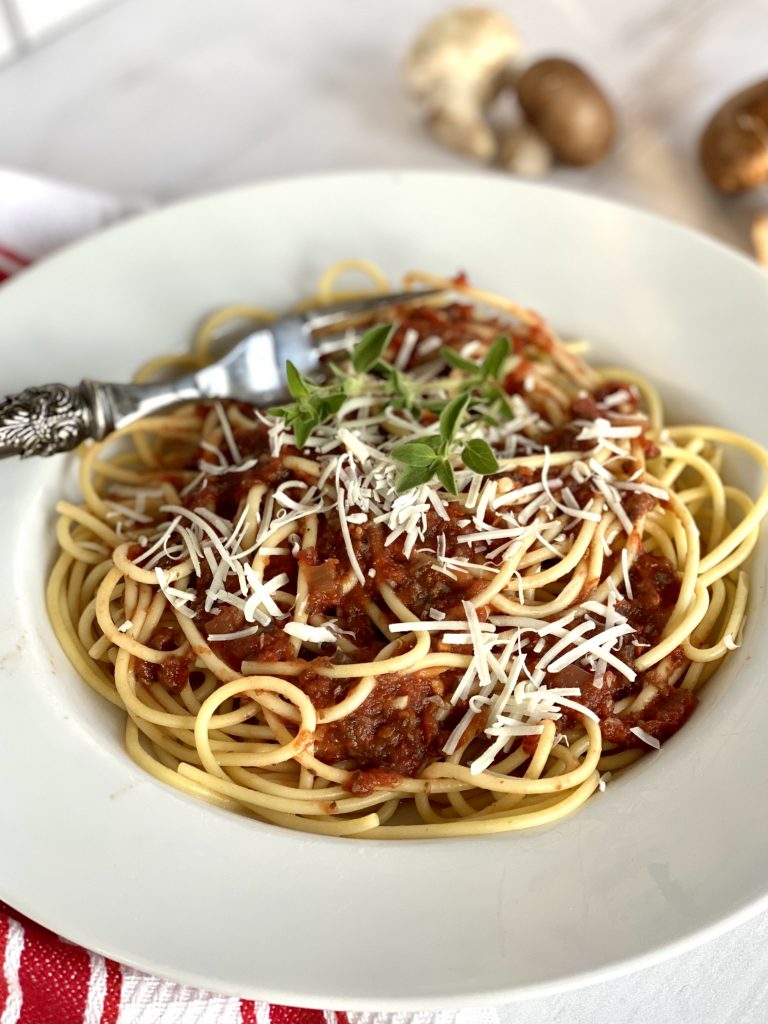 Mushroom Marinara Sauce
Mushroom Marinara Sauce is a delicious alternative to ground beef meat sauce. This vegetarian pasta sauce will satisfy your beef cravings and taste amazing on pasta.
I replaced the ground beef in a meat sauce for pasta with hearty mushrooms.
Mushrooms actually have a meaty flavor so the substitution is a natural one.
A delicious way to eat more plant-based foods.
This recipe is also a vegan mushroom sauce for those who are following a more strict vegan diet.