Meatball Vegetable Soup Recipe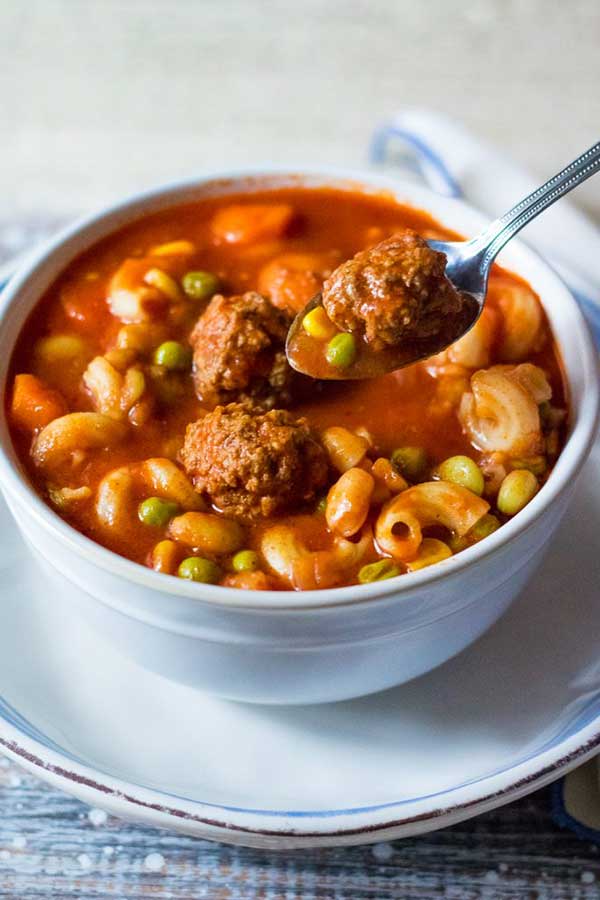 Meatball Vegetable Soup is the ultimate comfort food. Tender meatballs, your favorite veggies and pasta simmered in a delicious tomato base, yum!
I make a huge batch of this soup and we eat it all week! I know a lot of people get sick of the same tastes but this is one of those dishes that just hits the spot…everytime!
Check out the recipe and let us know back over on Facebook if you decide to make it too.
Meatball Vegetable Soup Recipe