Low Carb Strawberry Jello Cream Pie Recipe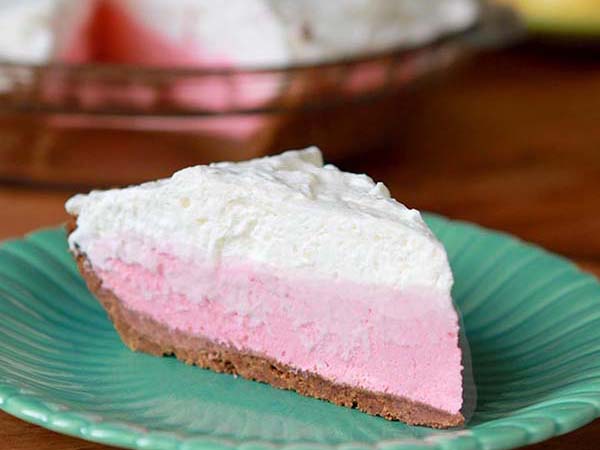 If you are on a low carb or Keto diet, then this Strawberry Jello Cream Pie is the dessert for you.
This pie uses Sugar-Free Jello for its strawberry flavor, and toasted almond flour as its graham cracker crust, so a slice of it has just 4g net carbs.
But you don't need to be doing low carb to enjoy this sugar-free pie. It's good enough to pass for a real high carb pie when you bring it summer parties and picnics. I predict that all your friends will ask for the recipe.
Low Carb Strawberry Jello Cream Pie