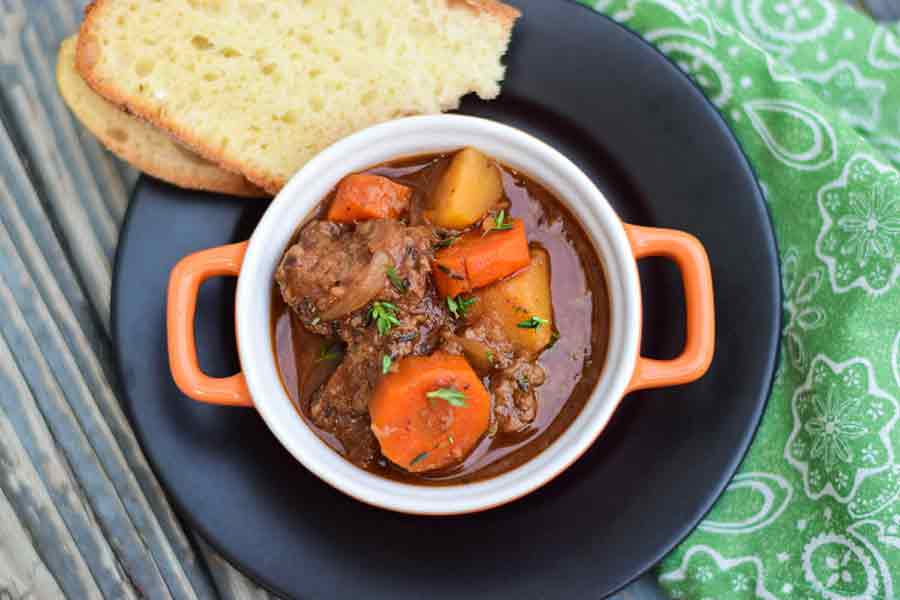 Crockpot Venison Stew
This Crockpot Venison Stew is one of the tastiest ways to enjoy the deer meat from your freezer. It has a deep rich broth with slow-cooked stew meat, potatoes, and carrots.
The broth for this Crockpot Venison Stew is made with beef broth and beer. Giving the stew a bit of hops that helps tenderize the stew meat. Wine lovers can use a dry red wine in place of the beer.
I love to serve this Venison Stew with a soft and tender quick dinner roll that has been slathered in butter. A comfort food meal at it's best!