Garlic Butter Chicken Tenders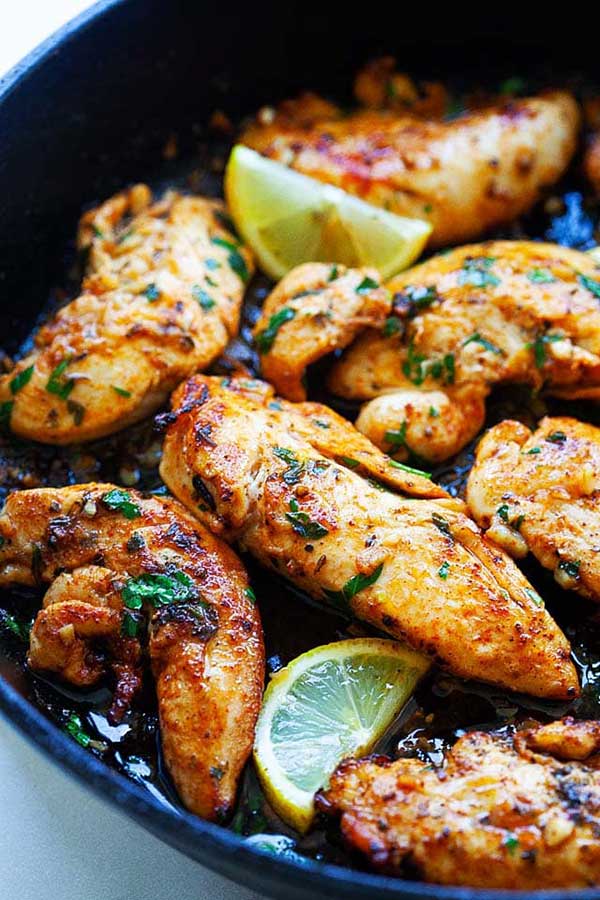 Chicken tenders with garlic butter is one of the best chicken tender recipes. Made with garlic, butter and spices on skillet. Juicy and easy chicken dinner made in 15 mins!
Do yourself a favor and try this amazing chicken dish! We were amazed how tender and delicious these were. I told my hubby these are going on the meal rotation plan! SO good!