Jumbo Caramel Stuffed Pumpkin Muffins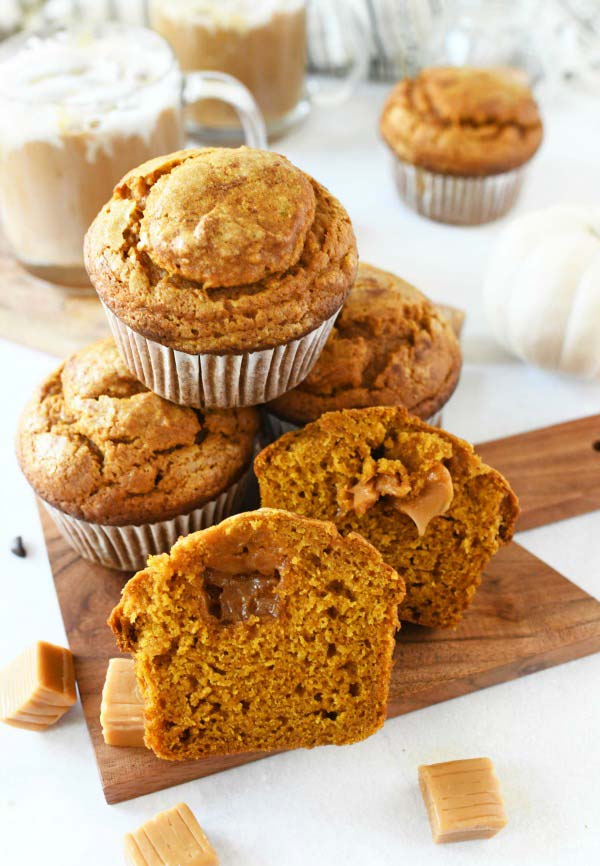 If you are looking to bake up 6 of the BEST-tasting, perfectly spiced, Jumbo Pumpkin Muffins with Caramel, you have come to the right post. This recipe makes the fluffiest, yummiest muffins you will ever try! They are moist, and feature a crisp cinnamon & sugar top & gooey caramel surprise inside!
We have baked up TWO batches of these muffins and BOY, are the so good! They have such a fluffy center and that perfect muffin top that is slightly crunchy around the edges. You have to try them!
Jumbo Caramel Stuffed Pumpkin Muffins