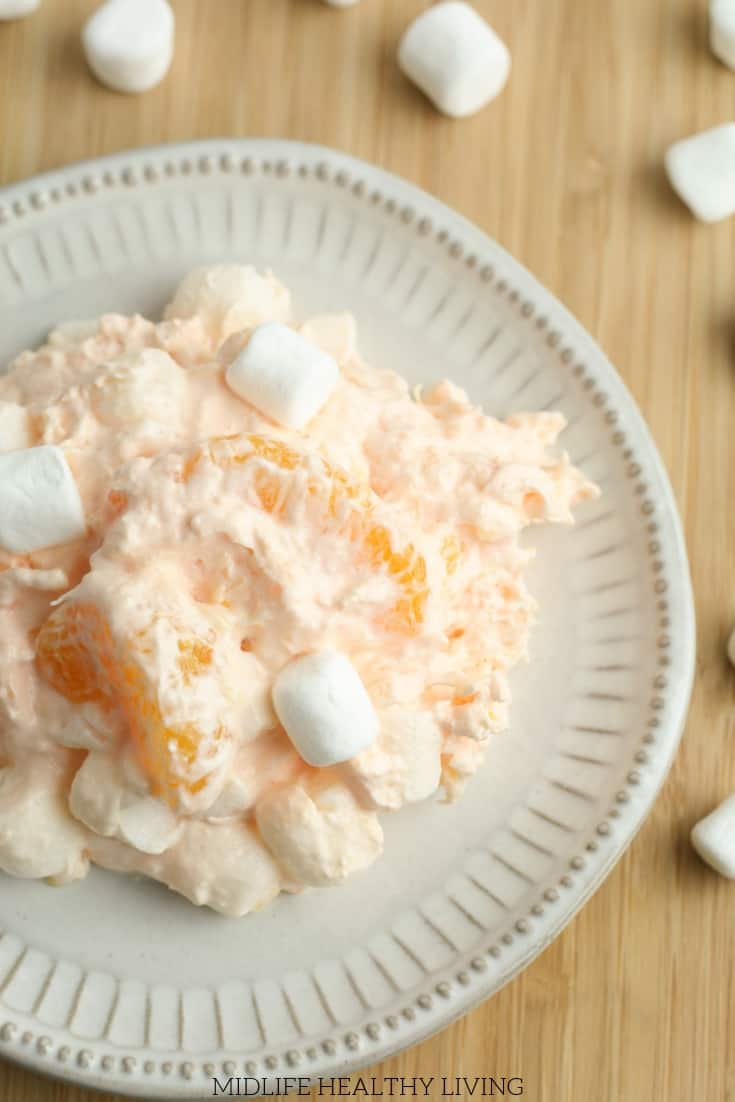 This easy Jello orange fluff dessert is calculated for Weight Watchers and great for a lighter sweet treat! It's a light and indulgent dessert everyone will love.
Orange fluff is excellent for parties and events but also easy enough to make for a weeknight treat.
Jello Orange Fluff Dessert Recipe!