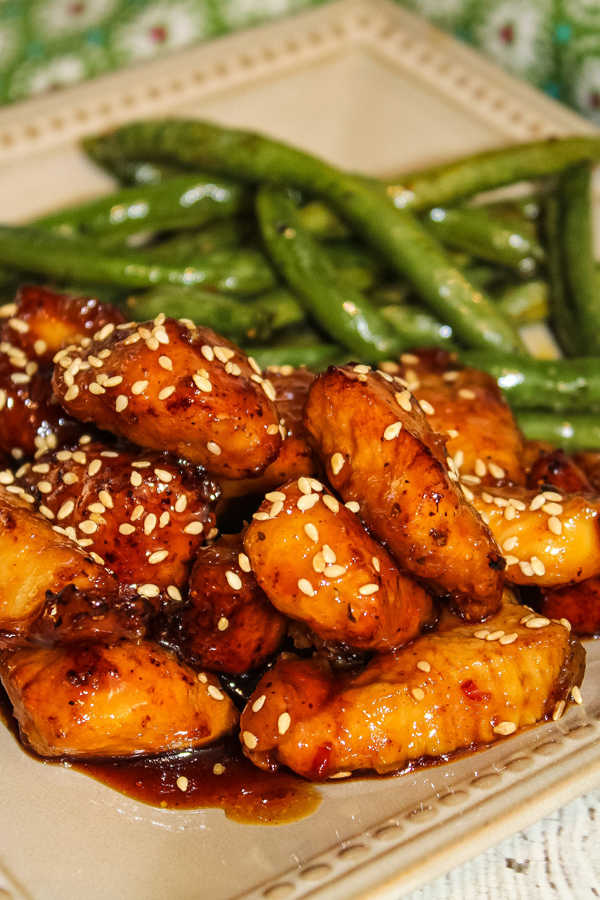 Honey Sesame Chicken
This Honey Sesame Chicken is a simple and delicious recipe for the take-out favorite that you can make right at home. It is a budget-friendly recipe made with marinated pieces of chicken that are battered and fried, then coated with a sweet and savory honey sesame sauce.
Whenever we get a craving for Chinese take-out, I pull this recipe for out of the files, add a side of sautéed green beans and we have a delicious meal without the hassle of leaving the house!