Bowtie Feta Pasta Salad Recipe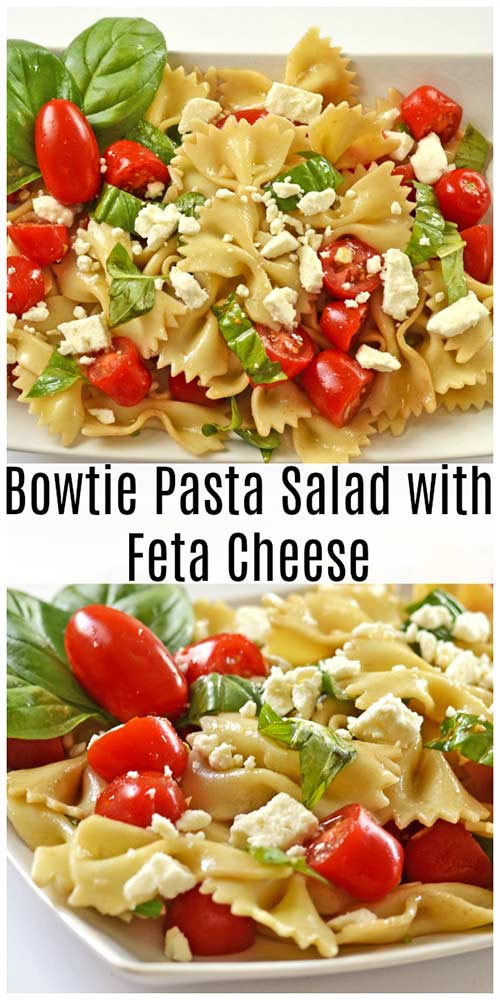 A light and tangy pasta salad featuring bowtie shapes. This salad is a summer staple and is sprinkled with feta, fresh basil and cherry tomatoes.
Make it ahead of time for a delicious side dish or summer meal. The flavors meld nicely making it the perfect make-ahead dish for your next potluck or BBQ.
Bowtie Feta Pasta Salad Recipe